Opioid Use Disorder Care & Community Alignment Workshop - PIKEVILLE, KY
Description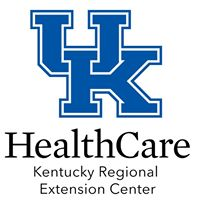 Join us for a FREE Opioid Use Disorder Care & Community Alignment Workshop!
The Kentucky Regional Extension Center is partnering with United Healthcare to host a series of workshops on some of the most pressing healthcare topics impacting patient populations across the Commonwealth.
We are assembling state and nationally recognized authorities to share their expertise in Opioid Use Disorder with local healthcare providers and practices. This FREE dinner event will be hosted within Kentucky communities, bringing together local resources and leading experts to unite and support optimal care delivery to transform patient outcomes.
MD CEUs will be offered with more information soon. Stay tuned for a detailed agenda!
Dinner is provided to all participants.
EVENT OBJECTIVES - Participants will:
Gain increased understanding of Opioid Use Disorder evidenced-based interventions such as Medication Assisted Therapy and Non-Pharmacological Intervention
Improve familiarity with tools & localized resources to meet the needs of the surrounding community
Gain insight into behavioral health impacts of Opioid Addiction and OUD including de-stigmatizing the utilization of Behavioral Health resources in the treatment of OUD
SPEAKERS:
Devin Oller, MD - Assistant Professor of Medicine at UK Healthcare
Tyler Jennings - Technical and Marketing Coordinator, FindHelpNowKY.org, Kentucky Injury Prevention and Research Center
Worshop starts at 5:00pm for registration and end at 8:00pm.
---
Date/Location
May 13, 2019 - Hazard, KY
Hilton Garden Inn
849 Hambley Blvd
Pikeville, KY 41501
5:00PM - 8:00PM EST