Description
The widespread abuse of opioid drugs, including prescription painkillers, heroin, and other highly addictive drugs are in the headlines on a daily basis. In Connecticut, there were 917 reported deaths from opioid overdoses in 2016, and there is no indication that trend is slowing down. And for every overdose, there are many more daily users getting by day-to-day with their addiction. There is no doubt this crisis is having an impact on the workforce and in the workplace. But are employers prepared to recognize the problem, or know where to go for help?
Event Information
Date: September 27th, 2017
Time: 8:00am- 10:00am
Location: Infinity Music Hall
32 Front Street, Hartford
Single Ticket Rate: $45


For questions about this event please contact Allison Williams at 860-236-9998 x122 or email awilliams@hartfordbusiness.com

Don't miss out! Click here to sign up for our free Daily E-Newsletters!
Presenting Sponsor(s)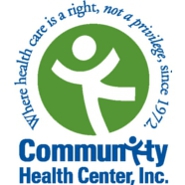 Event Sponsor(s)