OpEx Society Cairo Chapter Monthly Meeting

Saturday, February 11, 2017 from 5:00 PM to 6:00 PM (EET)
Event Details
We are excited to announce a special meeting in Cairo, Egypt, taking place on February 11, 2017.

The Cairo (Egypt) OPEX Chapter is a non profit chapter affiliated with the Global OPEX Society, aiming to build up capabilities of members; through networking, knowledge sharing and awareness transfer through adoption of a number of activities that would result in adding value to their business organizations. It also serves local Egyptian market needs including knowledge transfers to technical syndicates, academic institutions and interested members.

---
Topics


KAPCI painting 20 keys journey of Lean Implementation by Mr. Mohamed EL–Sayed


Discussion about sustainability of Lean deployment

in our region and culture challenges by

Mr. Mohamed Abd El Latif

– Bel Egypt.


Speakers

Mohamed El Sayed

Mr. El Sayed currently serves as Suppy Chain manager at Kapci Coatings.

Mr. El Sayed will be leading the discussion on KAPCI - painting 20 keys of Lean Implementation.

Mohamed Abd El Latif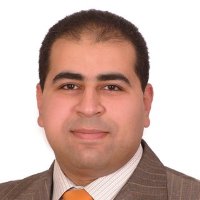 With a Master's degree in Quality Management obtained from the Arab Academy for Science, Technology and Maritime Transport; and a BSc. in Science from Cairo University, Mr. Abd El Latif currently serves as Industrial performance manager at Bel Egypt. 

Some of his specialities include: Operational Excellence, Quality management, quality assurance, quality control, regulatory affairs, lean manufacturing, continuous improvement and world class operations management activities. 

Mr. Abd El Latif will be leading the discussion about sustainability of lean deployment and cultural challenges in the Egypt region.

Connect on LinkedIn
---
Agenda
Start: 17:00 pm; Discussion by Mohamed EL-Sayed
End: 18:00 pm; Discussion by Mohamed Abd El Latif
Meetings of the Operational Excellence Society are open to the public. For more information, contact Gretchen Lubbe (gretchen.lubbe@opexsociety.org) 
When & Where
Street 87, Building 30
Thakanat El Maadi
Cairo, Maadi Cairo
Egypt

Saturday, February 11, 2017 from 5:00 PM to 6:00 PM (EET)
Add to my calendar
Organizer
Operational Excellence Society
The Operational Excellence Society is a "grass-roots" organization committed to those Change Agents dedicated to the continuous and deliberate improvement of company performance AND the circumstances of those who work there – to pursue "Operational Excellence by Design" and not by coincidence.
It's a place where people can take the conversation from cyberspace and make it face-to-face, to exchange ideas and best practices, and offer and receive mentorship.  Whether you are in industry, a practitioner, in academia, a consultant, or an individual who is interested in the subject matter – all are welcome to join and participate.
OpEx Society Cairo Chapter Monthly Meeting