OpEx Society Atlanta Chapter Meeting - September 30, 2015

Wednesday, September 30, 2015 from 6:30 PM to 8:30 PM (EDT)
Event Details
We are very excited to announce a special meeting on Wednesday, September 30th, 2015! Joseph Paris, esteemed international Writer, Speaker and Founder of the Operational Excellence Society, will be joining us. Paris will be presenting on the Operational Excellence Enterprise Readiness Model, a methodology that all organizations can use to define, pursue, and achieve their unique OpEx goals.
Please share this opportunity to your professional network, refer a colleague or, better yet, bring a friend! Space is limited so please RSVP in advance.
---
Joseph F. Paris Jr, Founder - Operational Excellence Society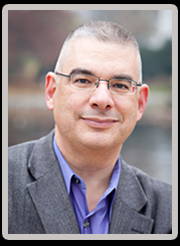 Paris is first and foremost an adventurer, explorer and empath of the human endeavor. He is forever seeking ways to improve the circumstances of others – trying to accomplish this always from their perspective and in their context; considering their dreams and aspirations, their nostalgia, culture, conditions, and life-experience.
Paris is the Founder of the Operational Excellence Society – which is a "Think Tank" for companies who have the desire to achieve peek-performance across the entire ecosystem of their enterprise and which now has thousands of members belonging to Chapters in several cities around the world. He is also the owner of the Operational Excellence group on LinkedIn with nearly 40,000 members and where all manner of open discussion and opportunities related to the improvement in the circumstances of the human endeavor are welcome.
Full Bio | Connect on LinkedIn
"Creating a State of Readiness – The Operational Excellence Enterprise Readiness Model"
Who are we? What are our values? Who is our customer? How do we best serve them? What about tomorrow? What are the opportunities and what are the threats? When we close our eyes, who do we see ourselves as? Where are we now? How do I get from here to there? What do I need? How long will it take? Where do I start? How do I get everyone else aligned with the vision? Do they understand? Do they even care? Are you ready for the change?
In the pursuit of Operational Excellence, we need to understand the circumstances in context. We need to learn to Observe the parameters of a situation. We need to Orient ourselves and the resources at our disposal to engage. We have to condition ourselves to assess a situation and Decide the course of action quickly and decisively. And we need to Act.
Learning Objectives:
 - Cut-across the corporate silos and become a cohesive unit.
 - Define, and then communicate the goals (future state).
 - Explore a model for creating the necessary state of readiness to pursue those goals.
 - Achieve a condition of preparedness to effectively and efficiently address opportunities and threats that might present themselves during the journey.
---
AGENDA
6:30 – Registration
7:00 – Presentation
8:00 – Networking Mixer
8:30 – Closing
Meetings of the Operational Excellence Society are open to the public. For more information, please contact Trinity DeMars (Trinity.DeMars@opexsociety.org).
When & Where

B's Bistro On The Circlet
6010 Sandy Springs Cir NE
Sandy Springs, GA 30328


Wednesday, September 30, 2015 from 6:30 PM to 8:30 PM (EDT)
Add to my calendar
Organizer
Operational Excellence Society
The Operational Excellence Society is a "grass-roots" organization committed to those Change Agents dedicated to the continuous and deliberate improvement of company performance AND the circumstances of those who work there – to pursue "Operational Excellence by Design" and not by coincidence.
It's a place where people can take the conversation from cyberspace and make it face-to-face, to exchange ideas and best practices, and offer and receive mentorship.  Whether you are in industry, a practitioner, in academia, a consultant, or an individual who is interested in the subject matter – all are welcome to join and participate.
OpEx Society Atlanta Chapter Meeting - September 30, 2015