OpEx New York Chapter Meeting - February 7, 2017

Tuesday, February 7, 2017 from 2:00 PM to 5:00 PM (EST)
Event Details
We are very excited to announce a special meeting on Feb 7, 2017 in New York, from 2pm - 5pm. You are at liberty to choose from two types of tickets for this OES event. For $25, you will get to take part in the meeting. For $50, you will get to attend the meeting plus pre-order the new book by Joseph Paris, entitled "State of Readiness."
---
Abstract
Joseph Paris, esteemed international Writer, Speaker and Founder of the Operational Excellence Society, will be joining us to discuss current and upcoming trends in Oeprational Excellence. This meeting will take the form of an open dialogue, with Joseph Paris as facilitator. Particular points of discussion will include the evolution and future of Operational Excellence. 
Joseph F. Paris Jr, Founder - Operational Excellence Society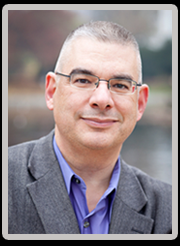 Paris is first and foremost an adventurer, explorer and empath of the human endeavor. He is forever seeking ways to improve the circumstances of others – trying to accomplish this always from their perspective and in their context; considering their dreams and aspirations, their nostalgia, culture, conditions, and life-experience.
Paris is the Founder of the Operational Excellence Society – which is a "Think Tank" for companies who have the desire to achieve peek-performance across the entire ecosystem of their enterprise and which now has thousands of members belonging to Chapters in several cities around the world. He is also the owner of the Operational Excellence group on LinkedIn with nearly 40,000 members and where all manner of open discussion and opportunities related to the improvement in the circumstances of the human endeavor are welcome.
Full Bio | Connect on LinkedIn

State of Readiness
The much ancitipated and highly regarded new book by Joseph Paris, "State of Readiness - A Precursor to becoming a High Performance Organization" is officially available for pre-orders. By opting for the $50 ticket option, you will have Pre-Ordered yourself a copy!

Preview

"The ways and means of businesses operating around the world have been increasingly optimized over time, even while supply chains and finance have become more complex and stretch further around the globe—in pace with advances in transportation and technology. Today, we think nothing of going to the grocery store and purchasing a pint of fresh strawberries, regardless of the season. But what has really changed in business—and even in our own lives—is the incremental, relentless compression of time. More specifically, we and our companies need to accomplish more in order to remain competitive and relevant—even viable—in a continually decreasing amount of time..." 

For more information on this book and to read reviews, go to the official website: https://state-of-readiness.com/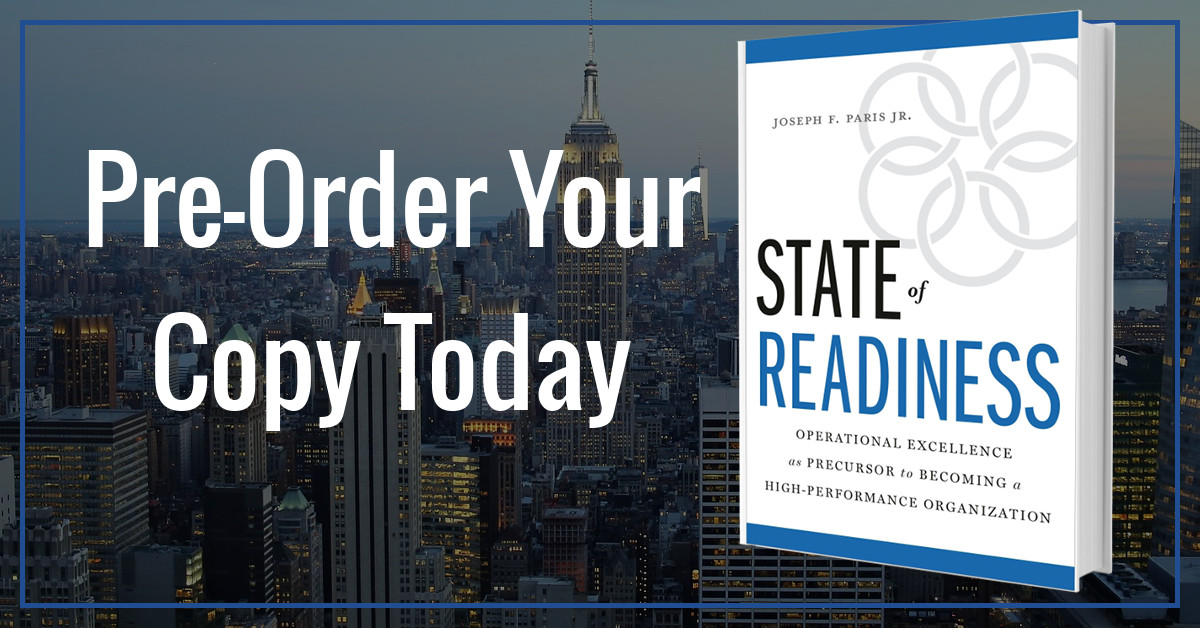 ---
Agenda
2pm-3pm: Registration and Networking
3pm-4pm: State of Readiness; A conversation with Joseph Paris
4pm-5pm: Networking and Refreshments
Meetings of the Operational Excellence Society are open to the public. For more information, please contact Gretchen Lubbe (gretchen.lubbe@opexsociety.org).
When & Where

Provident Loan Society
346 Park Avenue South
New York, NY 10010


Tuesday, February 7, 2017 from 2:00 PM to 5:00 PM (EST)
Add to my calendar
Organizer
Operational Excellence Society
The Operational Excellence Society is a "grass-roots" organization committed to those Change Agents dedicated to the continuous and deliberate improvement of company performance AND the circumstances of those who work there – to pursue "Operational Excellence by Design" and not by coincidence.
It's a place where people can take the conversation from cyberspace and make it face-to-face, to exchange ideas and best practices, and offer and receive mentorship.  Whether you are in industry, a practitioner, in academia, a consultant, or an individual who is interested in the subject matter – all are welcome to join and participate.
OpEx New York Chapter Meeting - February 7, 2017