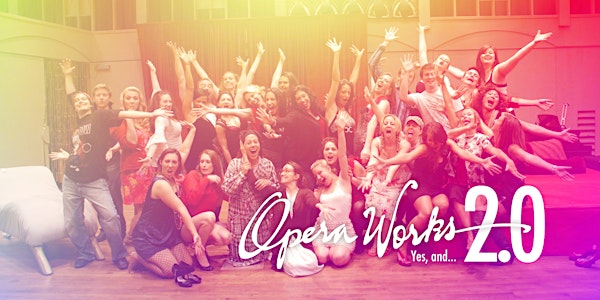 OperaWorks™ 2.0 Launch Party
About this event
Founded in 1987 by Ann Baltz, OperaWorks has been a space for singers to develop their artistry without fear. Its positive, affirming, transformational and permissive culture continues to be a force in thousands of alumni's professional and personal lives. Now, OperaWorks is back to support the growth of another generation of artists, teachers, and music advocates.
Join Ann as she reflects on the 35-year history of OperaWorks and introduces the program's new directors and their vision for the future. Rest assured it's all the OperaWorks stuff you love with some "Yes, and..." thrown in.
OperaWorks alumni have a special, meaningful connection, whether they attended two, ten, or twenty years ago. Your feedback and support will reaffirm and strengthen the program's newest era. Ann's sticking around and you should, too!
So, come crack open the beverage of your choice (adult or otherwise!) and join us to celebrate this new adventure.
Please RSVP to keep posted and spread the word to your friends, students, colleagues. See you soon!