Operations Research and Optimization: Improving Decisions and Drawing Value...
Description
Operations Research and Optimization: Improving Decisions and Drawing Value from Data
The venue has a limited seating capability, please be considerate and cancel your order if you are not willing to attend so that someone from the waitlist will be able to participate.
Agenda:
18.30 Opening
18:45 Data Science Milan community introduction
19:00 Talks
Andrea Taverna - Introduction
Title: "Operations Research & Optimization: A New Dimension to Data Science"
Abstract: Data Science (DS) concerns the extraction of insights from data to guide decisions at
every level. Besides acquiring knowledge, the other side of a decision problem is taking the actual
decisions.
Given the forecast for several stocks, how much should we invest in each one? How long?
Given a delivery service and the estimated customers demand, how should we schedule the deliveries for the next days? Should we buy more delivery vehicles within the next year? When? How many? At what price? Operations Research (OR), a.k.a. Mathematical Optimization, tries to reliably answer those questions by explicitly modelling decisions in the process, evaluating them, and finding the optimal one for the chosen goals. DS and OR can be seen as complementary to each other as the former focuses more on data and the latter more on decisions and goals, but they also use complementary methods. Indeed, OR can be seen as a new dimension to DS, providing new approaches to deliver smarter solutions to ever-harder problems. A well-known field of OR is Mathematical Programming. A mathematical program represents an optimization problem with variables, constraints and objectives. A solver then explores the possible solutions and finds the optimal ones for the stated goals. General-purpose solvers, libraries and DSL (Domain Specific Languages) are available, both open-source and proprietary. With the right software, and a bit of training, it is possible to effectively deliver OR solutions and fully support decision making.
Keywords: operations research; optimization; decision analytics; prescriptive analytics; combinatorial optimization; hard computing.
Short bio: I am an Operational Researcher with experience in Data Science, passionate about solving real-world problems with expressive analytical methods. I have a Computer Science degree and a PhD in Operations Research. I have worked in Italy, as IT consultant for Logistics at Reply SpA, Energy Systems researcher at RSE SpA and freelance OR consultant at Pirelli Tires, and Germany, as Data Scientist on operational problems in large-scale Gas networks.

Alberto Ceselli - OR+DS application
Title:"Optimized Assignment Patterns in Mobile Edge Cloud Networks"
Abstract: In this talk I describe our prescriptive analytics approach to the design of optimized
assignment patterns in a mobile edge computing network. In our application users connect to Access Points (AP), that in turn are connected to cloudlets where virtual machines run. The number of users connected to each AP is expected to change over time, and therefore, in order to keep load balancing, the assignment of APs to cloudlets needs also to be changed. We design a data driven framework exploiting diverse components to provide balancing with both low synchronization traffic among cloudlets and low connection latency to the users.
(Joint work with M. Fiore, M. Premoli, S. Secci)
Keywords: operations research; prescriptive analytics; combinatorial optimization; mobile networks; virtual computing.
Short bio: I am currently Associate Professor at the Department of Computer Science, University of Milan. I hold a PhD in Computer Science. Before joining University of Milan in 2006, I have been appointed as visiting fellow at TU Berlin (2005) and as postdoc at Politecnico di Milano (2006). I have also been a CNRS "poste rouge" visiting researcher at Univ. Paris XIII (2009). I care spending at least one month per year doing research abroad: my most recent research visits include Univ. Paris 13 - UPMC Paris 6 - LORIA Nancy (September 2015), INRIA Sophia Antipolis (June - July 2016) and GERAD - Polytechnique Montreal (June - July 2017). My research and teaching activities cover prescriptive data analytics, mathematical programming and algorithms for combinatorial optimization problems. My current and past projects include rebalancing in bike sharing systems, routing of electrical vehicles, optimization of mobile edge cloud networks, clustering around hyperplanes.
Marco Casazza - Tutorial
Title:"Optimization modeling in Python"
Operations Research is a discipline that helps decision makers to actually make better decisions
through the use of advanced analytical methods and techniques, including mathematical modeling
and programming. When addressing a real life decision problem, the first step of any operational researcher is to
exactly define what part of the problem corresponds to given data, what are the goals and the
constraints, and what are the decision variables. Such is done by using mathematical notation to
obtain a formal description and grasp all the details of the decision problem.
After that, it starts the real optimization process: an advanced algorithm must be designed such
that it produces good solutions to the decision problem without violating the defined constraints,
and of course, in reasonable computing times. Indeed such a task is not trivial, and it requires a
deep knowledge of mathematical programming aspects. Luckily, several general purpose solvers exist that implement generic versions of those optimization algorithms, allowing users to focus on the formulation of the decision problem. However, those solvers require to learn a domain specific language to define the problem, they often do not recognize the same language, and their APIs are neither interchangeable nor easy to integrate. Within this context we will take a look at Pyomo: Pyomo is a Python module that allows users to formulate optimization problems in a way that is similar to other mathematical programming tools, but using Python language. It supports an object-oriented style for the definition of all the main components of a common optimization problem, such as data, variables, objectives, and constraints, and it can be interfaced with several general purpose solvers, both open source and commercial, providing a common interface that is simple to understand, and that makes easy to pass data from any source to the abstract model.
Keywords: operations research; optimization; python; pyomo; mathematical programming.
Short bio: I'm a researcher working in operations research and combinatorial optimization fields. I got my PhD in computer science from both University of Milan and University Paris 13 in 2016. My research interests include the design and experimental analysis of exact algorithms, logistics optimization, and software defined networks. After a postdoctoral fellowship at Sorbonne University (previously University Pierre et Marie Curie) in Paris working in collaboration with Thales, I got a postdoctoral position at the department of computer science at University of Milan.
Affiliation: OptLab - The Optimization Laboratory (http://optlab.di.unimi.it) @ Information Technologies Department - Università degli Studi di Milano
---
Would you be happy to host one of our events? Increase your popularity and be known from our community by hosting one of our interesting events. Contact us at datasciencemilan@gmail.com, all we ask is a venue and possibly an aperitivo buffet.
If you are interested in doing a lightning talk or want to propose an event, hackathon, panel discussion, roundtable or any sort of initiative please submit your proposal at Call for speakers or get in touch with one of the member of the staff.
---
About the host:
Mikamai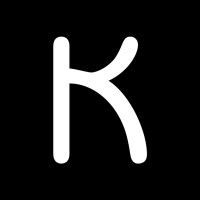 MIKAMAI is a leading IT consultancy and development agency in Italy. MIKAMAI has earned its dominant reputation for delivering real value to our clients and being leading innovators in emerging technologies in web and mobile solutions and products of the Internet of Things. We work with different languages and technologies, including but not limited to Ruby (and Ruby/Rails), React, AngularJS, Elixir, Redis and PostgreSQL. We tend to work with containers in mind (we are huge docker fans) and we consider ourselves AWS experts.