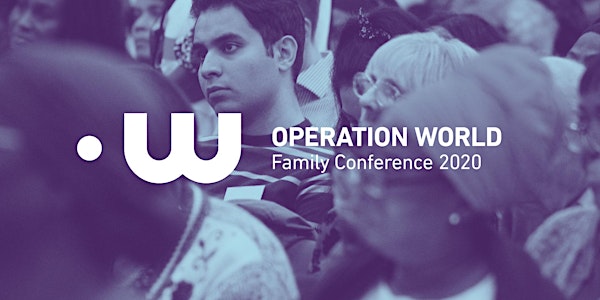 Operation World Online Family Conference 2020
Online Conference. World Mission. Bible exposition. Prayer. Seminars.
About this event
A strategic mission conference with Bible exposition, mission talks and seminars.
Plenary speakers:
Dr Keith Warrington has spent over 30 years engaged in church planting, pastoral ministry and teaching at New Testament in Regents Theological College, West Malvern.
Pastor Gbile Akanni heads up the ministry Living Seed (a weekly fellowship gathering in Gboko, Nigeria). His authoritative teaching is deeply challenging and life-changing.
George Verwer is an evangelist and is the founder of Operation Mobilisation. He has written many books and is a passionate advocate of radical discipleship as the only legitimate option for people who believe in Jesus.
Malcolm Gray is WEC UK and Ireland Director. He is passionate about Christ, his Church and his Kingdom, and the challenge of reaching unreached peoples at home and overseas.
Patrick Johnstone is author of six editions of the phenomenal prayer guide, Operation World. Join us as he talks on his bold vision of the Church. Patrick will draw on his fifty years' experience to share his incredible mission journey, and how over the decades he has seen the answers to God-inspired yet impossible prayers! Then hear what God is doing in our world today in his Church for the nations. Be challenged about what the future may hold for the unfinished task of world evangelism.
Pastor Steve Reilly is the Senior Pastor of Bridge Community Church Leeds (BCC), and the host of the Operation World Conference Leeds.