About this Event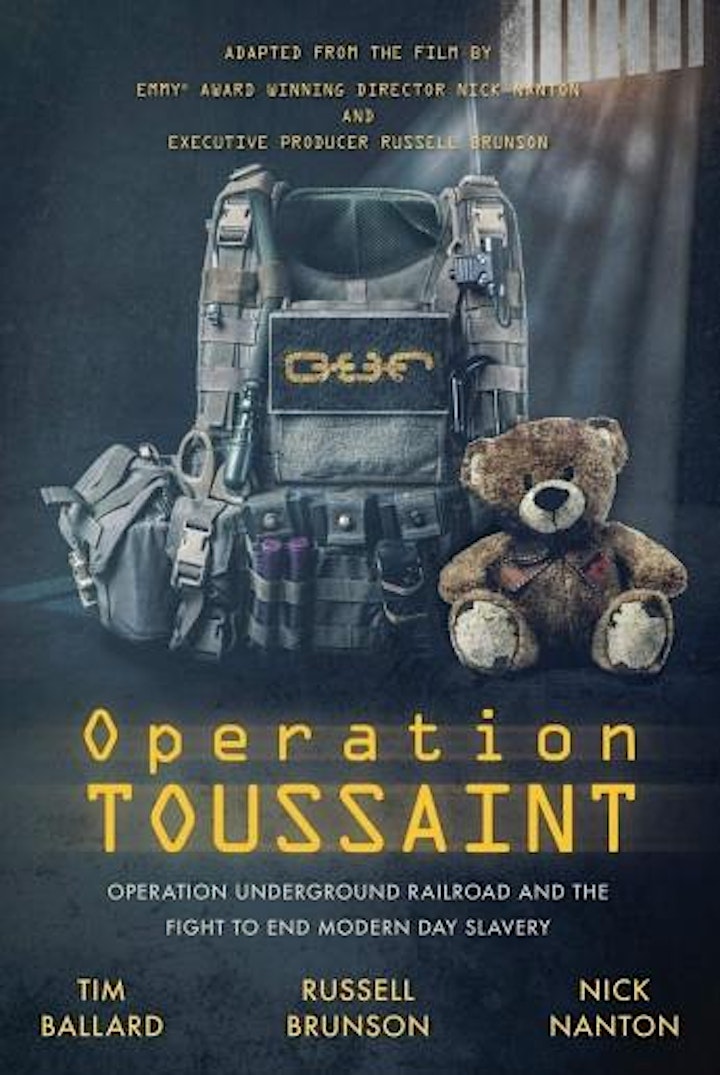 Please join us for a night out as we screen the documentary "Operation Toussaint," an inside look at the reality of modern day slavery, specifically child sex trafficking.
Operation Underground Railroad is a nonprofit fighting each day to bring a light to the darkness of this horrible crime that is the fastest growing criminal enterprise in the world. You will leave feeling hope that together, we can make a difference and bring awareness to this cause. This screening if free, but we encourage donations if you feel compelled to assist in rescue operations. Please us the following link to donate:
About the Film: Operation Toussaint tells the story of Operation Underground Railroad's beginning and founder Tim Ballard who left his post as a special agent for the U.S. Dept. of Homeland Security to form Operation Underground Railroad and go undercover to rescue child sex trafficking victims that he couldn't save when bound by government restrictions. Join Tim and his expert team of specialists as they go undercover in Haiti to bring a ring of sex traffickers who bribed their way out of jail to justice. This is a story of courage, faith, and hope.