Description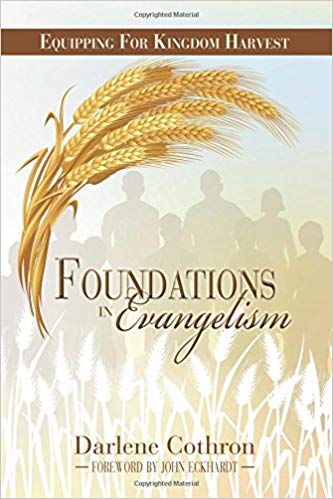 Evangelistic Outreach Training You Can't Get Anywhere Else!
Whether you are starting and evangelistic outreach team, or you are a seasoned veteran, you don't want to miss this workshop series! This training is for outreach and evangelistic teams looking to ground your team in the fundamentals of reaping a harvest for the kingdom. Our first workshop is Foundations in Evangelism: Equipping for Kingdom Harvest taught by Evangelist Darlene Cothron, author of the book Foundations in Evangelism: Equipping for Kingdom Harvest. This training is also a prerequisite for those preparing for our Invasion Outreach in Hamilton, Ohio deploying 100 soul winners, praying people, prophetic people, pastoral people, all five fold ministry gifts, those with the gifts of healing, those with the ministry of helps - even if you are on the pew we need you! if you are someone you know is ready to be "ek balloed" thrusted into the 21st century harvest, then you want to sign-up for this dynamic workshop!
Don't miss this opportunity to gain revelation and insight on harvesting for the kingdom of God. Be equipped to be able to answer any man of the hope that is within you and be confident in sharing the gospel of the kingdom as a team or as an individual.
This workshop is taught by Evangelist Darlene Cothron of Cornerstone Christian Center in Chicago, IL with Apostle Greg Howse.. She has serves as the leader of the Evangelistic Outreach Team and formerly at Crusaders Church with Apostle John Eckhardt with over 30 years in evangelistic ministry. Evangelist Cothron will be teaching from her book Foundations in Evangelism: Foundations for Kingdom Harvest, a powerful text for anyone serious about laying a foundation for reaching the lost.
---
2019 Equipping for Kingdom Harvest Workshop Series:
Foundations in Evangelism

The Power of the Prophetic in Evangelism.

The Power of the Holy Spirit in Evangelism.

The Power of Prayer & Intercession in Evangelism.

Spiritual Warfare & Outreach.
REGISTRATION
*Registration includes admission to the workshop, box lunch and conference materials.