Description
Do you love packing shoeboxes? Do you want to organize shoebox drives at your church or with your student, business or community groups? If so, you don't want to miss the excitement on Thursday, September 13 where you can experience the journey of a shoebox and the impact a simple gift can have on the life of a needy child.
Network with other supporters of the ministry and visit our resource tables before the start of a special presentation at 6:30 p.m. by Yves Dushime who was born to a family of eight in a refugee camp in Congo. His family fled from the ripple effects of the Rwandan genocide and moved from Rwanda to Congo, Kenya and Togo.
Dushime was 11 years old and living in Togo when he received an Operation Christmas Child shoebox gift. He saw his favorite item, a scarf, as a promise from God that He would deliver his family from their life as refugees. Dushime now lives in upstate New York and uses his scarf often. Through Operation Christmas Child, he realized God is able to use simple gifts to plant seeds of hope.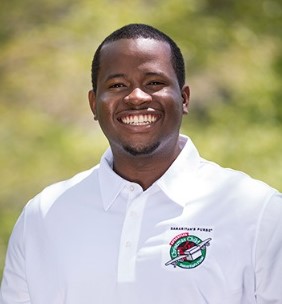 To hear about God's love in his life, please join us for a special time of Yves sharing his testimony.
Following this special presentation, enjoy a Shoebox Social focusing on all things shoeboxes and Operation Christmas Child!
---
Operation Christmas Child brings joy and hope to children in desperate situations around the world through gift-filled shoe boxes and the Good News of God's love. Since 1993, millions of shoeboxes have been packed, shipped, and delivered across the globe. People of all ages can be involved in this simple, hands-on missions project while focusing on the true meaning of Christmas: Jesus Christ.