Description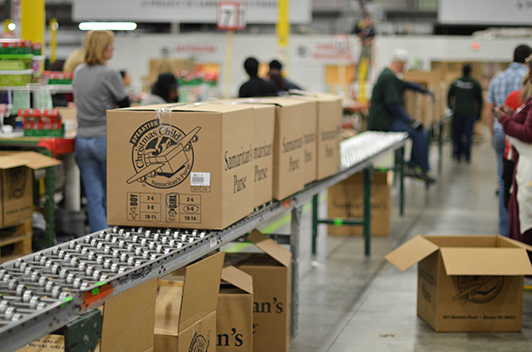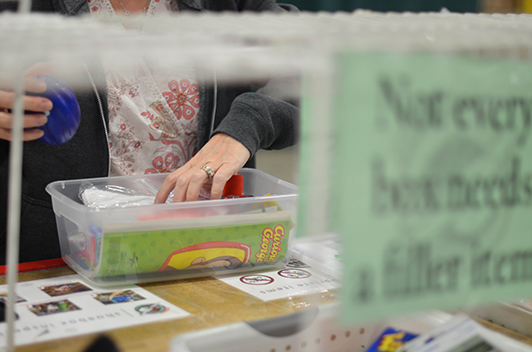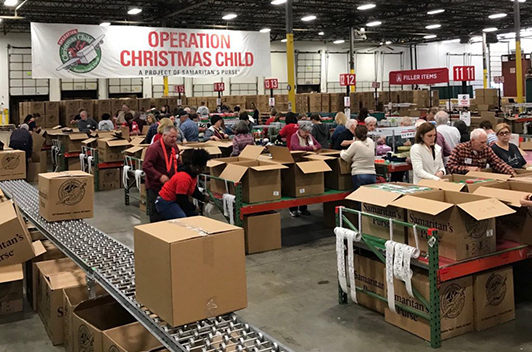 Join us as we volunteer at the Southern California processing center for Operation Christmas Child! We will be carefully inspecting Christmas shoeboxes, packing them and preparing them for their overseas shipment.
Our shift will be from 7:00pm to 10:00pm. My goal is to arrive at the processing center by 6:45pm. This means we will be meeting at the church at 5:30pm and leaving no later than 5:40pm. If you can't make it to the church on time and would like to meet us there, this is okay as long as you are at the processing center by 6:45pm. All members must be present at check-in to earn the Fast Pass. The Fast Pass is an expedited check-in process that our group can partake of if we've all filled out our online waiver forms in advance. Once you sign-up, I will be giving you access to your online waiver form.
Please read below. These are important things for you to be aware of for our visit to the OCC Processing Center. If you have any questions or concerns, please reach out to me. Thanks so much for wanting to volunteer!
- Nate | nate@ccpacifichills.org
---
TASKS: We will be responsible for removing financial contributions from the shoeboxes, inspecting the gifts, sorting inappropriate items, working with filler items, separating boxes by age and gender, and boxing shoeboxes in designated cartons. Due to the fast-paced environment of the warehouse and changing needs, you may be asked to do different tasks. Please be flexible.
AGE: Due to the warehouse environment, all volunteers must be at least 13 years of age, regardless of a student's grade level.
WHAT TO WEAR: It is best to be prepared with closed-toe shoes appropriate for standing for long periods, and warm, layered, casual clothes as the temperature inside can vary. Breaks are available as needed.
FOOD: A break area in the processing center has vending machines and space to store your meals and snacks. Ice is not provided; however, you may bring your own coolers. All food and drinks must remain inside the break area. Please be advised that tobacco products are prohibited on the property.
PLEASE NOTE: Bags and coolers are subject to being searched. Headphones are not permitted in the processing center. We, nor Operation Christmas Child are not responsible for the damage or loss of personal items.