OPERATION CHILLOUT PRESENTS
VETS SUMMER FEST 2013

Saturday, August 10, 2013 from 11:00 AM to 8:00 PM (EDT)
Event Details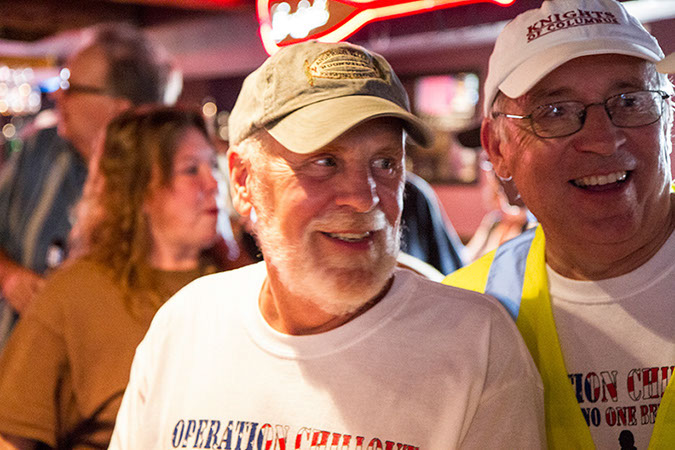 Operation Chillout has announced Vet's Summer Fest 2013, it's 3rd Annual Fundraiser with its first outdoor concert and festival at Vasa Park in Hackettstown, New Jersey on Saturday, August 10th.
The event will help fund Operation Chillout's outreach program to rescue homeless veterans in New Jersey. The Festival features 8 Bands in concert ranging from original rock, pop, country, tribute, celtic and blues.  Also featured - a vintage auto and motorcyle show with trophies, Tramontin Harley-Davidson show special motorcycle offer, petting zoo and play ground for the kids; Cold Beer on tap and food vendors of all kinds! Fun for everyone!!
"This is OCO's 3rd annual fundraiser for our homeless veteran outreach. All  donations are tax deductible and go to support OCO's year-round outreach efforts to help our 7,500 homeless NJ vets. A special fund has been set up to acquire an all-terrain Rapid Response Vehicle to reach homeless veterans in all locations in all weather conditions. Proceeds from the event will enable OCO to provide new season-appropriate clothing,  emergency temporary shelter assistance, summer supplies and survival gear, and will enable OCO to extend county-located outreach teams throughout NJ and establish OCO partner chapters to continue this critical work moving forward." - Dcn. Ray Chimileski, Operation Chillout Executive Director
When & Where

VASA PARK
1 Vasa Drive
Hackettstown, NJ 07840


Saturday, August 10, 2013 from 11:00 AM to 8:00 PM (EDT)
Add to my calendar
Organizer
Operation Chillout c/o Anthony F. DeStefano MAJ, USAR (Ret)
OPERATION CHILLOUT Founder and Director, Deacon Ray Chimileski would like to introduce Major (Retired) Anthony F. "Tony" DeStefano - an Army veteran of 24 years Reserve Service with Active Duty during the Post 9/11 period in support of Operation Enduring Freedom and Operation Iraqi Freedom.  
His interest in the plight of homeless veterans led him to join in the work at OPERATION CHILLOUT in the year 2004.  He has risen in the organization to become the Homeless Veterans Outreach Coordinator.  Having been a professional musician for years prior to his ARMY service, he was drawn to the promotion of the four musical events undertaken so far. The Inaugural OPERATION CHILLOUT Homeless Veterans Benefit Concert in 2011, held at the famous Stanhope House, was a great success - as was the second Annual OCO HVBC the following year.  Having outgrown the indoor venue, we moved to the friendly confines of Vasa Park in 2013 and have been there ever since. The 2017 event will be a FREE WILL DONATION for Entry!  Give what you can and enjoy the day!!
This year we are continuing the outdoors tradition of the past several years in a festival atmosphere and a much bigger event.  We sincerely thank all who are helping, promoting,performing, sponsoring, and attending VETS SUMMER FEST 2017.  Homeless veterans in New Jersey are waiting for our supportive services and rescue... all BECAUSE OPERATION CHILLOUT WAS THERE!  
OPERATION CHILLOUT PRESENTS
VETS SUMMER FEST 2013