Description
Please join us to celebrate 25 years of dedicated medical volunteers and partners, who donate vital surgical and specialty care for low-income, uninsured Bay Area residents.
This will be a festive evening of live music, featuring Serf and James and Mister Completely, with a gourmet banquet of wood-fired pizza, salads, raw Hog Island oysters, and Three Twins ice cream, and an awards presentation.
No ticket cost- the entry fee for this volunteer and partner appreciation and fundraising event is by donation, so bring a contribution that is significant to you! (Checks can be made to Operation Access, and mailed to 1119 Market St., Suite 400 San Francisco, CA 94103.)
All proceeds from beer sales and profits from wine sales will be donated to Operation Access.
There will also be a silent auction with fabulous prizes.
Bring your friends, family, colleagues, and current or prospective volunteers, donors, and supporters.
Children accompanied by an adult and well-behaved dogs on a leash are welcomed.
2017 Honorees:
Edward Alfrey, MD • Maria Barchard, RN • Secily Bason-Mitchell, MD • Nicole Buscaglia, MD • Fung-Yee Chan, MD • First Surgical Consultants • John H. Kirk, MD • Kaiser Permanente San Rafael Ophthalmology Team • Andrew Pienkny, MD • Irving Pike, MD & the John Muir Health Concord GI Team • Jeannie Pflum, DO • Ernest Ribera, MD
2018 Honorees:
BASS Medical Group, Walnut Creek • Leonardo Dacanay, MD • Kimberley Dedner, RN • Alexander Disston, MD • Jose Gomez, MD • Daniel Goodman, MD • Kaiser Permanente Orchid Center • Adam Kaplan, MD • Marie Netto, RN • Sutter Medical Group of the Redwoods GI Team
Thank you to our sponsors: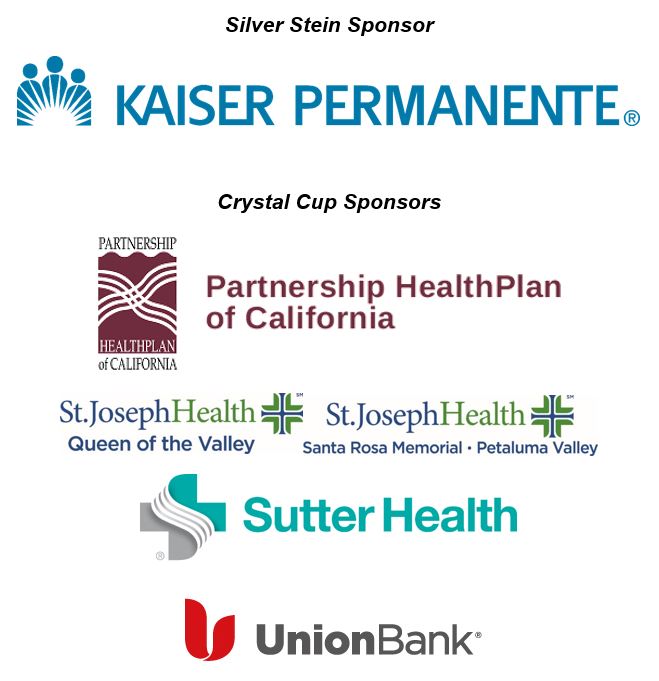 Thank you to our supporters:
Marin General Hospital
Sonoma County Board of Supervisors
Summit State Bank
Thank you to our In-Kind Donors:
Acumen Wine Gallery • Beringer Vineyards • the Bi-Rite Family of Businesses • Camelbak • Charles Woodson Wines • Cookies by Sweet Sins • Della Zoppa Family • Galpão Gaucho • Hog Island Oyster Co. • John H. Kirk, MD and Cynthia A. Parenteau • Lagunitas Brewing Co. • Lemos Farm • Lofroos Massage Therapy • Paris Day Spa • Peju Province Winery • Pizza Politana • Ritual Coffee Roasters • Sabrina Kidd, MD • Synergy Health Club by St. Joseph • Three Twins Ice Cream • Whole Foods • Wine Country Soda
Please contact Daniel Rabkin with general questions about this event at (415) 733-0004 or daniel(at)operationaccess.org.
To inquire about event sponsorship opportunities, please contact Scott Benbow at (415) 733-0059 or scott(at)operationaccess.org.