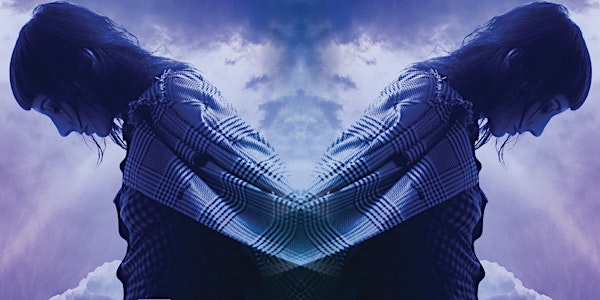 OPERA/DANCE/ELECTRIC GUITAR
Wagner's "The Flying Dutchman" as you've never seen or heard it before
When and where
Location
MIT Building W97 345 Vassar Street Cambridge, MA 02139
About this event
OPERA / DANCE / ELECTRIC GUITAR
Alison Clancy / Gary Lucas
featuring Choreography by Carolyn Choa
presented with special permission of The Metropolitan Opera, NYC
In 2020, The Metropolitan Opera's production of Wagner's Der fliegende Holländer opened with the longest dance solo in the company's history. Alison Clancy performed an eleven minute dance to the opera's complete overture, as a version of the lead character, Senta. Internationally acclaimed choreographer Carolyn Choa created the dance in close collaboration with Clancy. Contemporary dance collided with classical music to create an evocative, emotional, intense exploration of longing and power, a fitting opening for an epic opera.
Now, this exploration is being continued, with legendary guitarist Gary Lucas playing his own arrangement of the overture, and the choreography adapted to interplay with this new vision of Wagner's music. The collision of contemporary dance and music with Wagner is an amazing amalgamation of forms and ideas and disparate parts coming together to make a unique, strikingly immediate whole.
Clancy will perform the solo twice, to a recording of the original overture, and to Gary Lucas playing his arrangement live. We will explore the process of creation and adaptation, and what it can be to collide the old with the new to create something wholly original. Following, there will be a talkback and Q&A with Clancy and Lucas, moderated by MIT Head of Dance, Dan Safer.
ALISON CLANCY
Alison Clancy is a mixed media artist in pursuit of beauty and catharsis. Most days start with ballet and end with electric guitar. Alison dances with The Metropolitan Opera and Zvi Dance and is signed as a solo artist to Independent Project Records. As a choreographer Alison develops otherworldly environments - expansive intersections of light and sound - and explores our humanity in relationship to these circumstances. Her work blurs the boundaries between art and technology, respecting the authority of each body's authentic story and collaborating with the ghosts that communicate through machines.
GARY LUCAS
Gary Lucas is a world class guitar hero, a Grammy-nominated songwriter, an international recording artist, and a soundtrack composer for film and television..
The former Captain Beefheart guitarist has recorded over 50 acclaimed albums to date in his own right in a variety of genres—jazz, rock, classical, folk, blues, avant-garde and world music—and has performed in over 40 countries—including the UK, Canada, Australia, all over Eastern and Western Europe, Scandinavia, Israel, South Korea, Serbia, China, Russia, Brazil, Cuba, Colombia, Costa Rica, Taiwan, Morocco, India, and elsewhere.
Gary has received several Lifetime Achievement awards for his songwriting with Jeff Buckley (he co-wrote Jeff's anthems "Grace" and "Mojo Pin") and many honors—including performing solo before the General Assembly of the UN to commemorate International Holocaust Remembrance Day. He has performed and collaborated with a who's who of musical luminaries, including Captain Beefheart (Don Van Vliet), Jeff Buckley, Leonard Bernstein, Lou Reed, John Cale, Patti Smith, Chris Cornell, Bryan Ferry, Nona Hendryx, Los Van Van, Bob Weir, Nick Cave, Thurston Moore, Lukas Ligeti, Martha Wainwright, Camille O'Sullivan, Steve Kilbey, and many others, and he has given Masterclasses in guitar and songwriting at his alma mater Yale University, Columbia University, Rutgers University, the Amsterdam Musik Conservatorium, the Henri Dutilleux Conservatoire in Paris, The New School, and other academic institutions.
Date: Friday May 6, 8pm
Location: Theater at MIT W97
345 Vassar St, Cambridge, MA