Description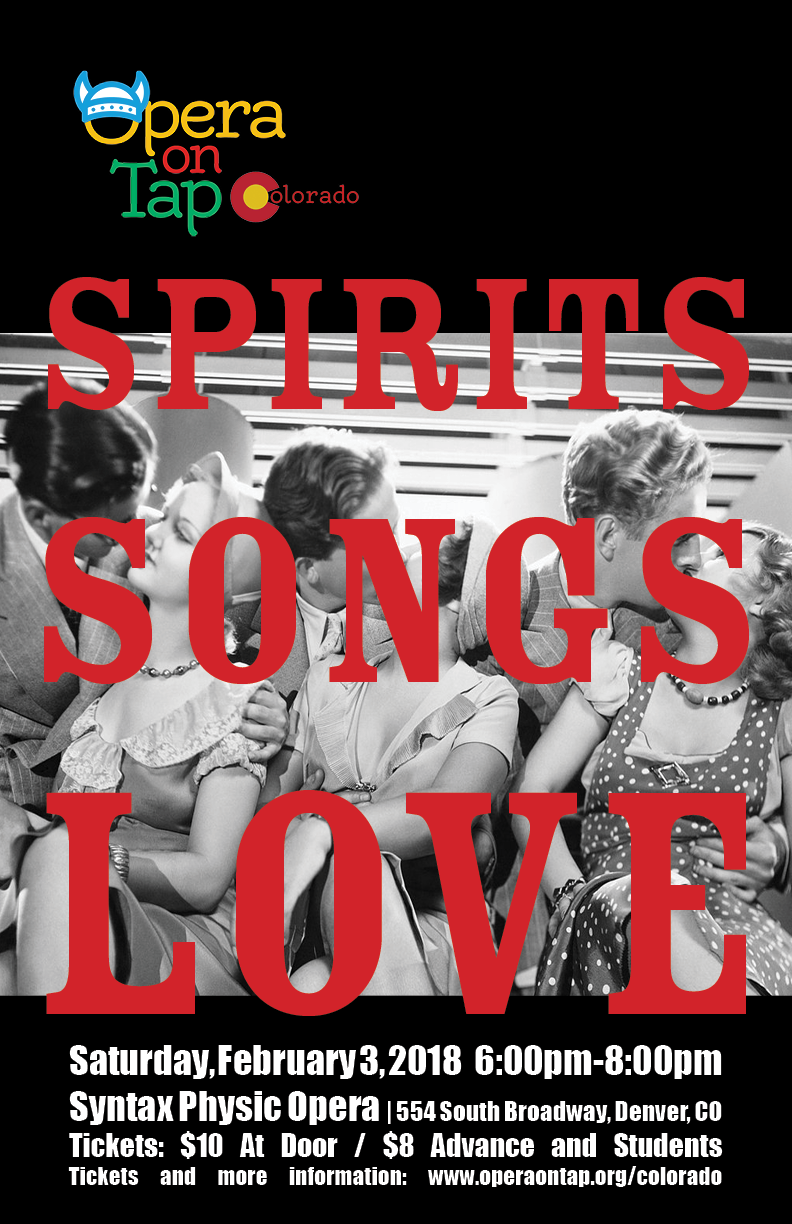 SPIRITS SONGS LOVE
Saturday, February 3, 2018
6:00PM
Syntax: Physic Opera
554 South Broadway, Denver, CO
Tickets: $8 advance and students/$10 day of show

Oh, aren't you in luck! We are bringing our signature pairing show home to Syntax: Physic Opera!
We will pair opera with Syntax's unique and delicious food and drinks - all tied together by the many types of love.
Get ready for a multisensory experience like none other!
Organizer of Opera on Tap at Syntax: Physic Opera - Spirits Songs Love
Opera on Tap was founded in New York City in 2005 when a few singers, out for a drink in Brooklyn, wondered what it would be like if classical singers could gig at local bars the way that bands do. Opera on Tap has since grown to boast chapters across the US - including Colorado since 2011 - and internationally too!
Opera on Tap Colorado brings opera to unexpected venues throughout the state, offering audiences exceptional music by outstanding singers, and giving professional singers the opportunity to sing regularly in public in a welcoming, supportive atmosphere.
Casual and even raucous, Opera on Tap presents themed opera shows performed by top notch performers singing music from actual operas - often with a drink in hand!