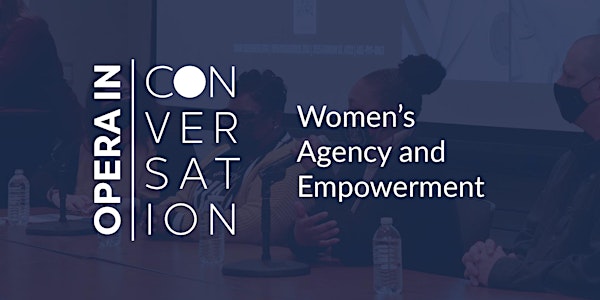 Opera in Conversation | Women's Agency and Empowerment
Members of the Omaha community explore the thematic connections of Suor Angelica that apply to us today.
When and where
Location
Benson Theatre 6054 Maple Street Omaha, NE 68104
About this event
Opera in Conversation is a series of three sessions surrounding Opera Omaha mainstage productions that features creatives, scholars, and other public figures.
These FREE events exist with a hope to foster cross-disciplinary exploration of art, big questions, and community connections. Discussions will explore creating Puccini's one-act opera, womens' agency, and how this story connects to our now.
Join Opera Omaha on Wednesday, February 15 at the Benson Theatre for our second Suor Angelica Opera in Conversation.
Suor Angelica is a piece that, at its core, is about the ability for women to make their own choices. This Opera in Conversation will make connections between on women's agency in the opera and our now, the categorization and (mis)representation of "good women" in art, and highlight opportunities to empower women and fight for agency in our community today.
Speakers:
Peggy Jones, M.F.A, Associate Professor UNO Department of Theater and Women and Gender Studies Faculty
Catherine Medici Thiemann, PhD, UNMC, Coordinator, Gender and Sexuality Resource Center
Jo Giles, Executive Director, Women's Fund of Omaha
Moderated by: Lauren Medici, Director of Engagement Programs, Opera Omaha
Admission is FREE, advance registration is requested.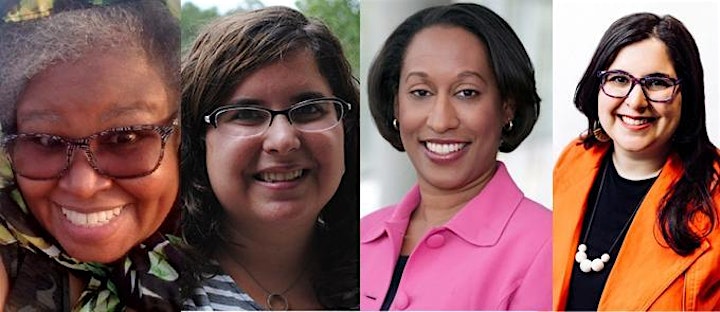 Peggy Jones
Peggy Jones, she/her/hers, is an award-winning playwright/visual artist and theatre professor at the University of Nebraska at Omaha (UNO) with interdisciplinary interests in playwriting, visual art, Women's, Gender & Sexuality Studies, Africana Studies, and Human Rights. One of her most gratifying experiences has been teaching UNO's Intro to Creative Writing at the Omaha Correctional Center.
She wrote the book for a dance/arts performance Omaha's Forgotten Century for Omaha Performing Arts Voices Amplified 2021-22. The inaugural production was at the Orpheum Theatre on June 24, 2022. Over the next few years, she's working on two major playwriting/arts projects: first, revising her award nominated short play on Florynce "Flo" Kennedy into full-length piece with larger themes including Afro-Futurist/Afro-Punk elements, and second, creating Battle Lines: A Redlining Project, telling the story of housing discrimination in Omaha and points beyond. This collaborative piece will create theatre "of, by and for the people."
Catherine Medici-Thiemann, PhD
Catherine is coordinator of the Gender and Sexuality Resource Center at UNMC. She received her PhD in history and women's and gender studies from UNL. She has been teaching women's and gender studies and medical humanities since 2012 and her research focuses on women's networks and political agency as well as women, gender, and chronic illness. Her work has been published in books and journals including in the Oxford Dictionary of National Biography, Early Modern Women Journal, and the website Nursing Clio.
Jo Giles, The Women's Fund of Omaha
The Women's Fund works on the most critical challenges facing anyone who experiences gender-based oppression by identifying issues through research, funding solutions by investing grant money in local nonprofits and leading dynamic change by advocating for effective policy solutions. Part of this work, and aligned with the value of bodily autonomy, includes advocating for abortion access in Nebraska. Everyone deserves the right to decide if, when and how to become a parent. Learn more about the Women's Fund and their policy work at www.OmahaWomensFund.org.
As executive director of the Women's Fund of, Jo leads the organization's work to address gender-based inequities in our community through collaboration that identifies, researches and creates solutions to advance, educate and fund lasting impact. These efforts align with the Women's Fund values—equity, bold impact, collaboration, community voice, intersectionality, bodily autonomy—and is executed in coordination with 11full-time staff members.
Before joining the team, Jo was the Policy and Training Director for the Coalition for a Strong Nebraska (CSN), where she created training sessions for members and others in the nonprofit sector, to be able to participate more fully in the public policy advocacy process. She is also an award-winning media relations professional and journalist, and was a television reporter/anchor for Omaha's KPTM Fox 42 News.
Jo has a master's degree in journalism from the University of Missouri-Columbia, a bachelor's degree in psychology and African American studies from Washington University in St. Louis, and a certificate in public health from the University of Nebraska Medical Center. Jo enjoys community service and is the current board member of several organizations including Children's Physicians, Omaha Community Foundation and Omaha Public Library Foundation. She was a member of Leadership Omaha Class 37 and 2012 recipient of the Midlands Business Journal 40 under 40 Award. In her spare time, Jo is an avid reader, enjoys running and spending time with her family, including her husband, their son and doodle.
Lauren Medici
As Director of Engagement Programs at Opera Omaha, Lauren Medici leads all education and public engagement programming, Her work focuses on programming and partnerships to bring opera into new environments within the Omaha community, illustrating and promoting the values of creativity, joy, empathy, and transformation through the arts.
Prior to joining Opera Omaha in 2017, Lauren developed arts programs at Atlantic Health System's Healing Arts and Springport Senior Living Foundation in New Jersey. She started her career at McCarter Theatre Princeton, New Jersey.
An Omaha native, Lauren has a Master of Arts in Arts in Medicine from the University of Florida, and a bachelor's degree in business and theater from Trinity University in San Antonio, Texas.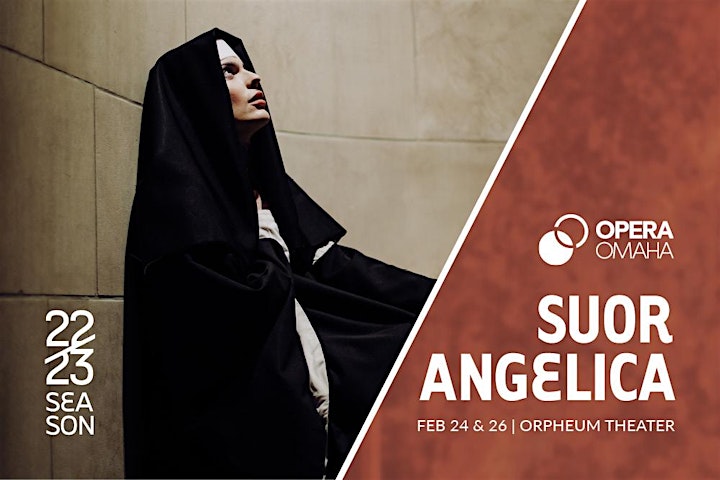 A livestream of this event can also be found on the Opera Omaha YouTube Channel.
Media Notification: Photography and Video will be captured at this event. By attending, you agree to allow Opera Omaha to use your image in social, archival, and promotional materials.