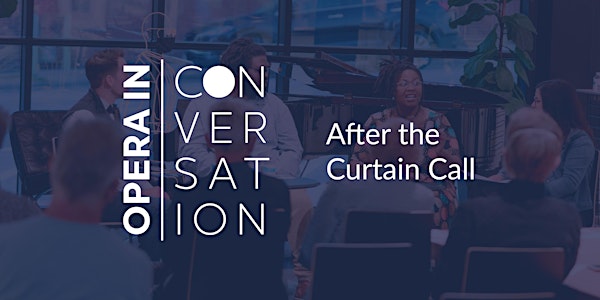 Opera in Conversation | After the Curtain Call
Join Omaha artists and creatives reflecting on Suor Angelica and making space for audience response to the opera.
When and where
Location
Benson Theatre 6054 Maple Street Omaha, NE 68104
About this event
Opera in Conversation is a series of three sessions surrounding Opera Omaha mainstage productions that features creatives, scholars, and other public figures.
These FREE events exist with a hope to foster cross-disciplinary exploration of art, big questions, and community connections. Discussions will explore creating Puccini's one-act opera, womens' agency, and how this story connects to our now.
Join Opera Omaha on Tuesday, February 28 at the Benson Theatre for our final Suor Angelica Opera in Conversation.
This Opera in Conversation, After the Curtain Call, will open an artist response conversation with Omaha artists and creatives reflecting on their experience of the production and connections to their own artistic practice, while encouraging the audience to share their reflections from the opera.
Speakers Include:
Lee Emma Running, Visual Artist
Gina Tranisi, Poet and Co-Executive Director of the Nebraska Writers Collective
Moderator: Diana Martinez, PhD
Admission is FREE, advance registration is requested.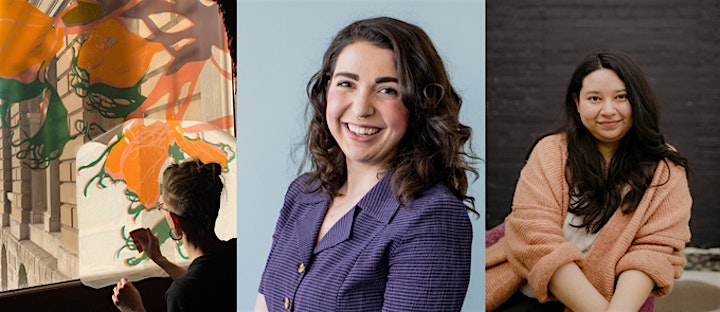 Lee Emma Running
Lee Emma Running makes sculptures and drawings using roadkill animal bones, glass, paper, fabric, fur, raw pigments, and gold. Her training as a traditional papermaker allows her to manipulate materials and process as well as maintain the discipline of a fine craft. Her sculptures, installation and performance work are deeply connected to place.
Her work has been exhibited internationally, at the National Taiwan University of the Arts, Taipei, Taiwan, The Morris Graves Museum, Eureka, CA, The Dubuque Museum of Art, Dubuque, IA, Western Carolina University Fine Art Museum, Cullowhee, North Carolina, the Des Moines Art Center, Des Moines, IA, and The Charlotte Street Foundation, Kansas City, KS.
She has recently been an artist in residence at Ucross, The Bernheim Arboretum and Research Forest, The Morgan Conservatory, Jentel, Penland School of Crafts, and the Santa Fe Art Institute.
In 2019 Running completed a temporary installation in the Governor's Office of the Iowa State Capitol, and in 2018 a permanent installation at the Edgar Fine Arts Center at Upper Iowa University. She was a 2017 Iowa Arts Fellow, a division of the Iowa Department of Cultural Affairs and the National Endowment for the Arts.
Since 2013 she has collaborated with Denise Bookwalter, the Founder and Director of Small Craft Advisory Press, to create artists books and installations that are held in numerous public and private collections. Their most recent book, Fashioning, was completed in 2019.
Running is an independent artist, living in Omaha NE. She taught at Grinnell College in Central Iowa from 2005 to 2020. There she was a Full Professor in the Studio Art Department. Her BFA is from Pratt Institute, Brooklyn NY. She holds an MFA in sculpture from the University of Iowa, and was a papermaking apprentice to Tim Barrett at the University of Iowa Center for the Book. Her work is represented by Olsen Larson Galleries in Des Moines IA.
Gina Tranisi
As Co-Executive Director of the Nebraska Writers Collective (NWC) and lifelong Nebraskan, Gina Tranisi (she/her) works closely with the youth spoken word poetry festival, All Writes Reserved. She leads writing workshops inside correctional facilities through Writers' Block, an NWC-sponsored program that brings creative opportunities to incarcerated writers.
A finalist for december magazine's 2020 Jeff Marks Memorial Poetry Prize and runner-up for the Writer's Foundry Review 2022 Poetry Prize, Gina's work has appeared in Rattle, The Rumpus, Young Scholars in Writing, One Magazine, and other journals. In her free time, she enjoys kitchen-dancing, car karaoke, hiking, and reading. Gina holds a B.A. and M.A. in English from the University of Nebraska at Lincoln.
Diana Martinez
Diana Martinez, PhD is the Programs Director for The Union for Contemporary Art. She has over a decade of experience as an arts educator and film scholar. Her research focuses on the intersection of authorship, race, and gender in media.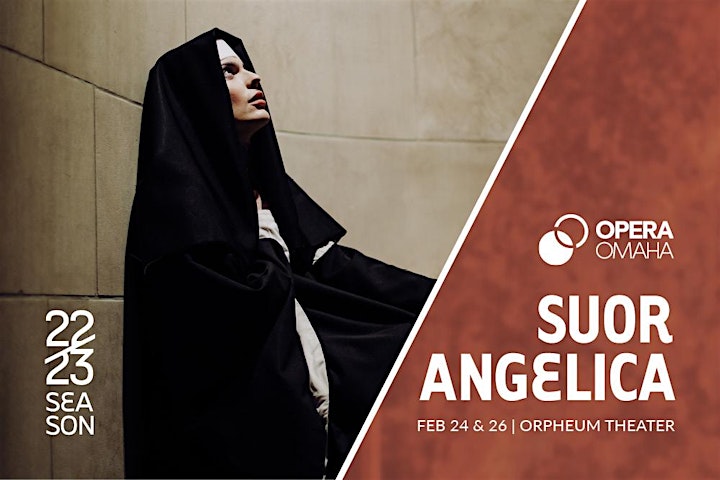 A livestream of this event can also be found on the Opera Omaha YouTube Channel.
Media Notification: Photography and Video will be captured at this event. By attending, you agree to allow Opera Omaha to use your image in social, archival, and promotional materials.