OpenStack® Fundamentals Track at Cloud Expo®

Monday, November 4, 2013 at 8:00 AM

-

Tuesday, November 5, 2013 at 7:00 PM (PST)
Event Details
OpenStack® Fundamentals Track at Cloud Expo®
November 4-5, 2013

Produced by SYS-CON Events "OpenStack Fundamentals Track at Cloud Expo" will take place November 4-5, 2013, at the Santa Clara Convention Center, Santa Clara, CA.
Two-day education program is offered FREE of charge as a contribution from Cloud Expo to the OpenStack community.

The distinguished lineup of expert speakers will present OpenStack's hottest topics in two full days.
Call for Papers Open through Friday, October 11, 2013: As we open Call for Papers for the OpenStack Fundamentals Track at Cloud Expo, here we're presenting some of the sessions and speakers you will find at this two-day event.
If you are an OpenStack speaker and would like to join OpenStack Fundamentals Track at Cloud Expo faculty, please contact us via email  "events (at) sys-con.com"or by using the "contact organizer" button on the right with your session proposal and bio.

FREE Registration: Delegate registrations for OpenStack Fundamentals Track at Cloud Expo is FREE but seating is limited, so we will honor registrations on a first-come, first-served basis. Your confirmed registration will give you FREE access to "full networking opportunities" at Cloud Expo Silicon Valley [November 4-7], exhibit floor access and conference keynotes.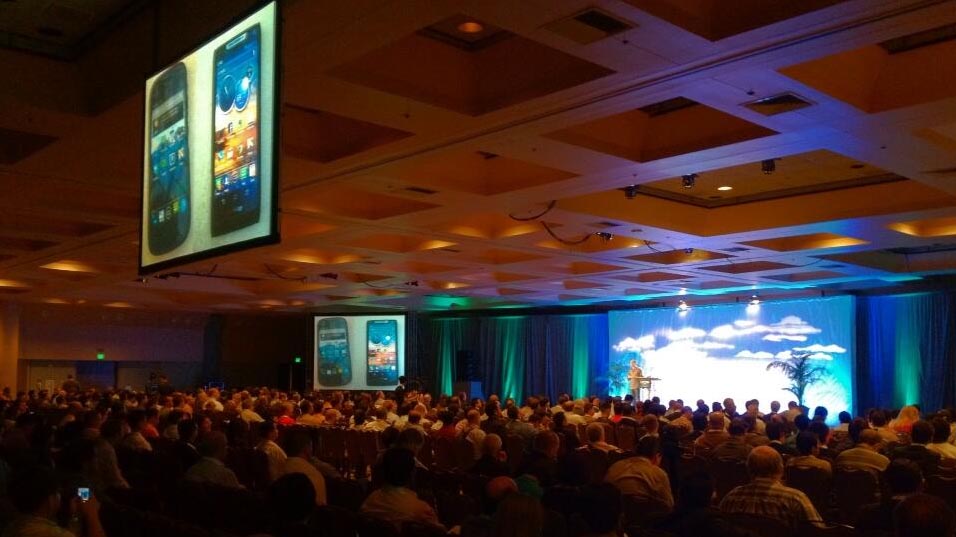 Ceph and DevOps in the Cloud
Speaker: Uri Budnik
Session Description: Is your IT organization being pushed to increase the tempo of your software release cycles? Do you currently automate application builds and the creation of staging environments? Do you always test thoroughly before pushing code out to production? Does your hair catch on fire every time you put out a new release? IT organizations large and small are turning to the set of processes, technologies, and organizational practices called DevOps as a way to deal with the need to release software more often and with less trouble by changing the way the Development and Operations teams cooperate.
In his session at the 13th International Cloud Expo®, Uri Budnik, Director of Business Development at RightScale, will discuss how Ceph, a fully open source distributed object store, network block device, and file system designed for reliability, scalability and performance, is transforming DevOps.
Speaker Bio: Uri Budnik is the Director of Business Development at RightScale. He is responsible for the ISV partner program. Prior to RightScale, he co-founded and managed the datacenter infrastructure for a technology company that provides automated podcasting tools to newspapers and magazines. Before that, he held a variety of roles at Qwest Communications in the internet services and data center division including subject matter expert for complex hosting. Uri Budnik won the entrepreneur of the year award from the Marshall Business School of the University of Southern California and started a company based on that award-winning business plans.
The Cloud Needs to Look More Like the Data Center
Speaker: Nelson Nahum
Session Description: Why are most Enterprise applications and trillions of dollars in Enterprise IT budgets staying out of the cloud? In his session at the 13th International Cloud Expo®, Nelson Nahum, CEO & CTO of Zadara Storage, will compare the requirements of enterprise applications with cloud offerings, from Amazon Web Services to OpenStack, and analyze the gaps that exist. We will then show how to make the cloud a much more inviting place for Enterprises.
Speaker Bio: Nelson Nahum is CEO & CTO of Zadara Storage. A thought leader for software-defined storage, he brings 20+ years of storage experience to the company. Prior to co-founding Zadara, he was Fellow and VP of Software Engineering at LSI. Previously he was CTO and co-founder of StoreAge (acquired by LSI), where he invented out-of-band storage virtualization. He holds multiple patents and a BSEE from the Technion.
Delivering Guaranteed Performance Through an SDS Framework
Speaker: Dave Wright
SEssion Description: For cloud providers, offering predictable storage performance backed by firm SLAs will become a competitive differentiator that drives greater customer affinity and a better application experience. Many providers feel that a Software Defined Storage (SDS) frameworks hold the key to delivering guaranteed performance, yet this "software abstraction layer" is only half of the solution. SDS frameworks are dependent on the virtualized resources presented to it, and without the granular abstraction of physical storage resources, these frameworks will remain limited.
In his session at the 13th International Cloud Expo®, Dave Wright, Founder & CEO of SolidFire, will explore how to deliver guaranteed performance today, through intelligent storage architectures and software defined control planes of CloudStack, OpenStack, and VMware.
Speaker Bio: Dave Wright is Founder & CEO of SolidFire. He left Stanford to start GameSpy Industries, which merged with IGN Entertainment. In 2007, he founded Jungle Disk, a cloud-based storage and backup startup acquired by Rackspace. Wright worked with the Rackspace Cloud division to build a cloud platform supporting tens of thousands of customers. In 2009, he founded SolidFire.
Ceph: Distributed Storage for the Cloud
Speaker: Greg Farnum
Session Description: Ceph is an open source distributed object store, network block device, and file system designed for reliability, performance, and scalability. With an advanced placement algorithm, active storage nodes, and peer-to-peer gossip protocols, Ceph scales from terabytes to exabytes with no single point of failure. Through native integrations with OpenStack and Apache CloudStack, Ceph provides a complete object and block storage solution for cloud data. Instead of using scale-up storage appliances, Ceph is a software solution that works on commodity hardware.
In his session at the 13th International Cloud Expo®, Greg Farnum, a Software Developer at Inktank, will discuss the Ceph architecture, its current status, and plans for future development. Attendees will also learn how Ceph integrates with major cloud platforms to provide storage for public and private cloud deployments.
Speaker Bio: Greg Farnum is one of the core engineers on the Ceph open source storage project. He has been working on Ceph since he graduated from Harvey Mudd College in 2009. He is passionate about solving problems in distributed computing. Ceph is a distributed object store and file system designed to provide excellent performance, reliability and scalability. Greg has also interacted with other open source projects, including Hadoop, Hypertable, the Linux Kernel, and Crowbar, in his work on Ceph.
Additional information and daily updates on "OpenStack Fundamentals Summit" can be obtained on:
Twitter: @CloudExpo
Cloud Expo: CloudComputingExpo.com
OpenStack Fundamentals Track: OpenStackFundamentals.Ulitzer.com

Registration ▸Register FREE Here (with "openstackVIPgold" coupon code)
OpenStack® is registered trademark of OpenStack Foundation.

When & Where
Monday, November 4, 2013 at 8:00 AM

-

Tuesday, November 5, 2013 at 7:00 PM (PST)
Add to my calendar
Organizer
DXWorldEXPO LLC is a Lighthouse Point, Florida-based trade show company and the creator of DXWorldEXPO - Digital Transformation Conference & Expo. The company produces and presents the world's most influential technology events including CloudEXPO, DevOpsSUMMIT, and FinTechEXPO.