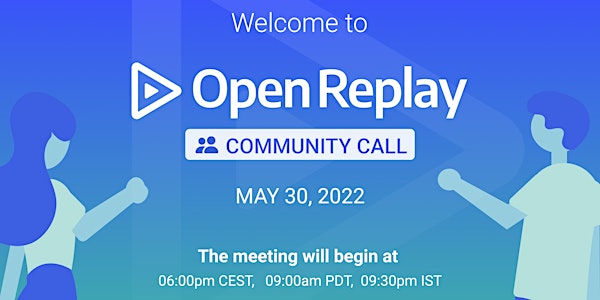 OpenReplay Community Call - May
Come hang out with us in our May community call. We'll discuss how OpenReplay is growing and we'll also have a great guest speaker!
About this event
During the 1-hour event, we'll discuss:
- The current state of OpenReplay and where it is going
- A high level overview of our tracker
- And our guest speaker, Lucas da Costa, will talk about testing web applications.
Lucas is the author of "Testing JavaScript Applications" by Manning.
Save the date, you don't want to miss it!