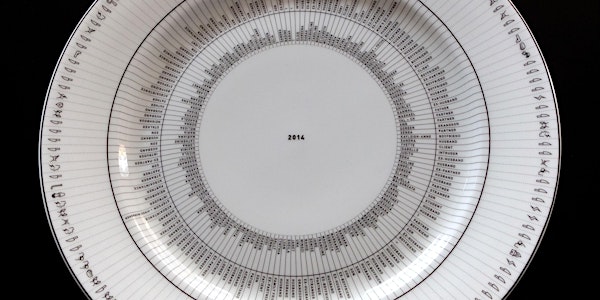 Opening: Wilma WOOLF 'Domestic'
Opening: Wilma WOOLF 'Domestic' - Marking the International Day for the Elimination of Violence Against Women
When and where
Location
Richard Saltoun 41 Dover Street London W1S 4NS United Kingdom
About this event
In honour of the International Day for the Elimination of Violence Against Women we present Domestic, an installation by Wilma WOOLF documenting all the women that have been killed in the UK at the hands of male violence since 2013. This incredibly important work by Wilma WOOLF consists of eight individual plates, placed on a table, representing eight years of data. The woman's name, relationship to her killer, and specifically designed icons by the artist, create a visual language to communicate the cause of death.
The UK government does not currently record this data. The artist's research for this installation is based initially on data collected by the Counting Dead Women project, and then cross referenced with the femicide census, media reports on local news and radio stations, and national news reports.
Please note that this will be a dry event and masks will be mandatory. Do not attend the event if you are displaying any COVID-19 symptoms (a high temperature, new and persistent cough, or a loss of/change in sense of taste or smell), even if these symptoms are mild. We recommend that you carry out a lateral flow test before attending the event and masks will be mandatory (except in the case of medical exemption).
--
Wilma WOOLF is a Visual Artist working in London. In 2020 she completed a Masters in Fine Art at Central Saint Martins, graduating with a Distinction. In the last two years she has exhibited her work at The Tate Modern, Lethaby Gallery and the Apairy Gallery.
Woolf's core concern is the extrapolation of political injustices told through data, collected testimonials and the communication of this through artistic means. Utilising a successful career as a policy professional working in similar fields, her work manifests information in physical form.
Integral to the meaning of her work is the making process. Her works are often memorialistic in nature and are both labour and research intensive. Woolf's work is noted for being repetitive, organised and often comprising of grids or grid like structures. It is multi-disciplinary in its approach, incorporating installations, sculptural and 2D work, through diverse materials such as concrete, photography, glass, light and ceramics.