Opening: Wilma WOOLF 'Domestic' - Marking the International Day for the Elimination of Violence Against Women
About this event
In honour of the International Day for the Elimination of Violence Against Women we present Domestic, an installation by Wilma WOOLF documenting all the women that have been killed in the UK at the hands of male violence since 2013. This incredibly important work by Wilma WOOLF consists of eight individual plates, placed on a table, representing eight years of data. The woman's name, relationship to her killer, and specifically designed icons by the artist, create a visual language to communicate the cause of death.
The UK government does not currently record this data. The artist's research for this installation is based initially on data collected by the Counting Dead Women project, and then cross referenced with the femicide census, media reports on local news and radio stations, and national news reports.
Learn more about the program here.
--
Wilma WOOLF is a Visual Artist working in London. In 2020 she completed a Masters in Fine Art at Central Saint Martins, graduating with a Distinction. In the last two years she has exhibited her work at The Tate Modern, Lethaby Gallery and the Apairy Gallery.
Woolf's core concern is the extrapolation of political injustices told through data, collected testimonials and the communication of this through artistic means. Utilising a successful career as a policy professional working in similar fields, her work manifests information in physical form.
Integral to the meaning of her work is the making process. Her works are often memorialistic in nature and are both labour and research intensive. Woolf's work is noted for being repetitive, organised and often comprising of grids or grid like structures. It is multi-disciplinary in its approach, incorporating installations, sculptural and 2D work, through diverse materials such as concrete, photography, glass, light and ceramics.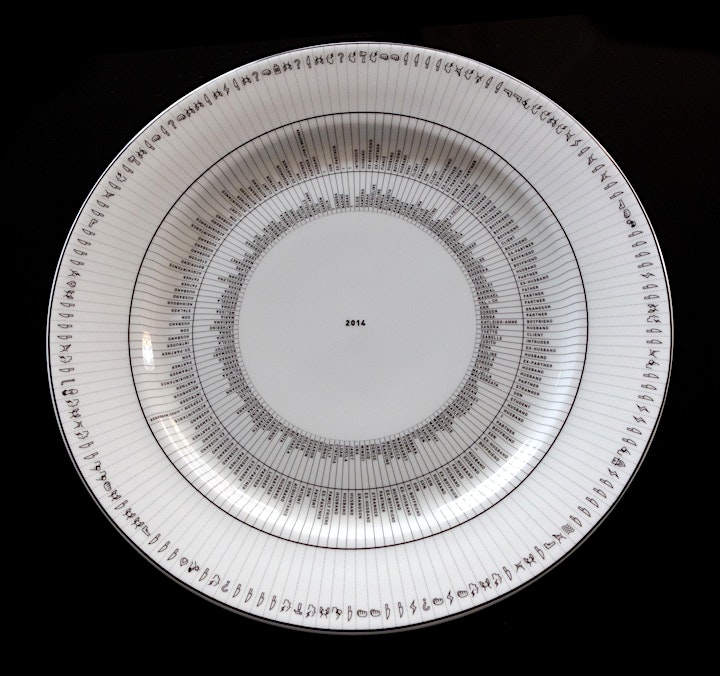 Organizer of Opening: Wilma WOOLF 'Domestic'
Founded in 2012, Richard Saltoun Gallery is based in Mayfair, London. The gallery specialises in contemporary art, with an emphasis on Feminist, Conceptual and Performance artists from the 1960s onwards. It is guided by a strong focus on rediscovering the work of important yet under-recognised artists through a yearly exhibition programme at its central location on Dover Street and participation in numerous art fairs around the world.
Active on both the primary and secondary market, Richard Saltoun Gallery has established a leading reputation for promoting and exhibiting the work of female artists, including Eleanor Antin, Renate Bertlmann, Lili Dujourie, Bice Lazzari, Gina Pane, Greta Schödl and Penny Slinger, amongst others.
Additionally, the gallery supports and exhibits artists who have contributed to the fields of conceptual and performance art, including Victor Burgin, Thomas De Falco, Rose English, John Hilliard, Dom Sylvester Houédard, Bob Law, Gustavo Pérez Monzón, Annegret Soltau, ULAY, Edgardo Antonio Vigo, Marie Yates and more. Until recently, many of these innovative and experimental artists were forgotten or neglected by the broader international art world.
Richard Saltoun Gallery is also dedicated to preserving the legacy of artists through its representation of artist estates, including Helen Chadwick, David Hall, Nigel Henderson, Bob Law, Tony Morgan, Marinella Pirelli, Jo Spence and Shelagh Wakely.
The gallery acts as a consultant to major museums and public institutions and advises private and corporate collections. It actively documents the work of its artists through the production of publications and frequently stages talks, screenings and performances. Join our mailing list to keep updated on gallery news and events.