OPENING TO LOVE: Getting From Single to Married, A 3-Part Series on Love, R...
Description
OPENING TO LOVE:
Getting From Single To Married

A 3-Part Series on Love, Relationship, and Commitment with Catherine Auman, LMFT
For those of us who are perpetually single and don't want to be, being trapped in an endless cycle of dating or painful, "go-nowhere" relationships with the wrong people, is frustrating — even heartbreaking.
Join us for one or more sessions of this 3-part series on love, relationship, and commitment with the engaging, fun, and renowned Psychologist and Tantric Relationship Master, Catherine Auman.
This series will explore:
• Conventional ideas of relationship
• Dating vs. Commitment
• Qualities to look for in a long-term partner
• Fear of love, intimacy, and commitment
• How to stop picking Mr. or Ms. Wrong-for-you
• Exciting, new paradigms of relationship
• Getting from dating to "I DO"
THURS. JANUARY 25, 2018
THURS. FEBRUARY 22, 2018
THURS. MARCH 22, 2018
7pm - 9pm, doors open at 6:30
Wine and other light refreshments will be served.
Ride-sharing is recommended.


REGISTER AT: https://opentolove.eventbrite.com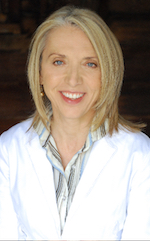 Catherine Auman
Licensed Marriage and Family Therapist
Founder of the Transpersonal Counseling Center, Catherine Auman and her staff help people to createand sustain fulfilling relationships. With experience in both traditional psychotherapy and alternative methodologies based on ancient traditions, Catherine has brought a holistic approach to teaching love, sex, intimacy, and seduction to thousands of individuals over the last 30 years.