Opening the Door: Charlottesville Regional Housing and Homelessness Summit
Description
The Regional Housing Partnership of the Thomas Jefferson Planning District Commission is proud to present the Charlottesville Regional Housing and Homelessness Summit 2019: Opening the Door. This event will bring together elected officials and other leaders from the public, private and non-profit sectors to discuss policy and programmatic tools designed to Open the Door to housing opportunities for all residents of our region. Please join us and your colleagues for a day of information sharing, discussion and networking as we begin coordinate our efforts to address housing challenges throughout our region.
Pre-registration for the event is required.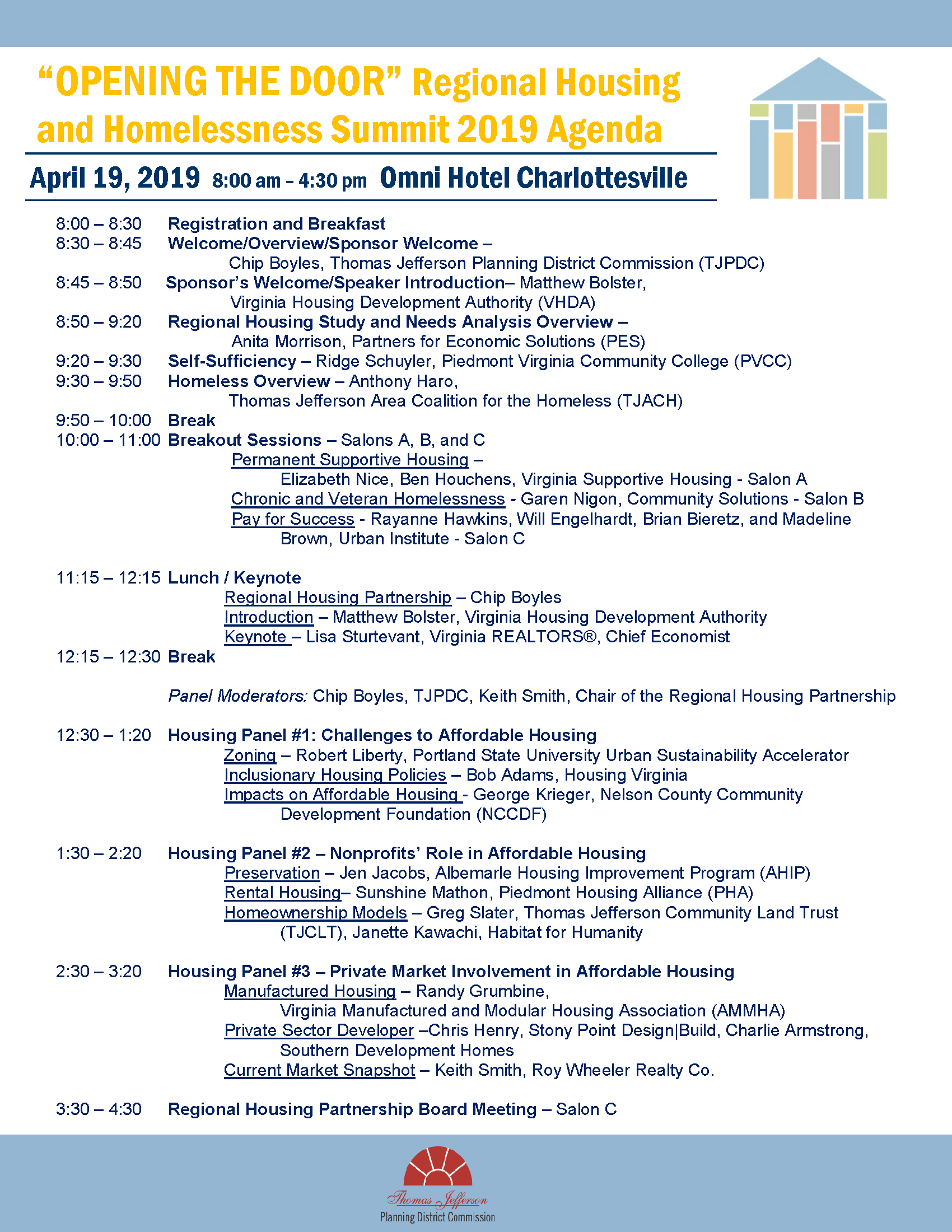 If you require financial assistance, please email Gretchen Thomas at gthomas@tjpdc.org. There are a limited number of tickets available for those in need.
Thank you to our sponsors: