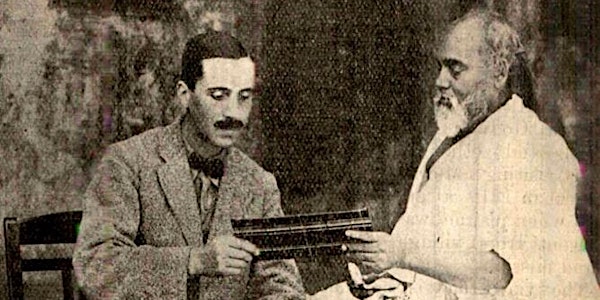 Opening the Archive: Scholars and Monks in a Moment of Change
Scholars will come together to discuss the emergence of Jainism as a crucial aspect of understanding the Indian past.
By Neubauer Collegium for Culture and Society | University of Chicago
Date and time
March 23 · 9:30am - March 24 · 4pm CDT
Location
Neubauer Collegium for Culture and Society 5701 South Woodlawn Avenue Chicago, IL 60637
About this event
1 day 6 hours

Mobile eTicket
In the late 19th century, European scholars began to realize that Jainism—a minority religion of India—was crucial to understanding the Indian past, both because of its own history and because Jain communities maintained the largest and most important manuscript archives in the country. This interest coincided with a movement from within the Jain community to open up the archives and publish the important texts of the tradition. Monks, especially from North Indian Śvetāmbara lineages, became some of the most important figures in this emerging scholarly project, which belonged to a larger transformation across religious traditions in colonial India. Their unparalleled philological skills, knowledge of Indian traditions, and access to archives resulted in scholarship that fundamentally transformed how we think of the Indian past.
Conference Program: https://neubauercollegium.uchicago.edu/events/opening-the-archive-scholars-and-monks-in-a-moment-of-change
This conference is presented as part of the Entanglements of the Indian Past research project at the Neubauer Collegium for Culture and Society, with support from the Dr. Parag and Dulari Doshi Family and Jain Society of Metropolitan Chicago Fund for the Jain Studies Program.
Cover image: Jainacharya Vijaya Dharma Suri and L P Tessitori, The Modern Review, April 1923. Courtesy Wikimedia Commons
About the organizer
The Neubauer Collegium for Culture and Society creates new communities of inquiry. Through faculty research projects, a global fellows initiative, and exhibitions, the Neubauer Collegium explores novel approaches to complex human questions at the University of Chicago and beyond.