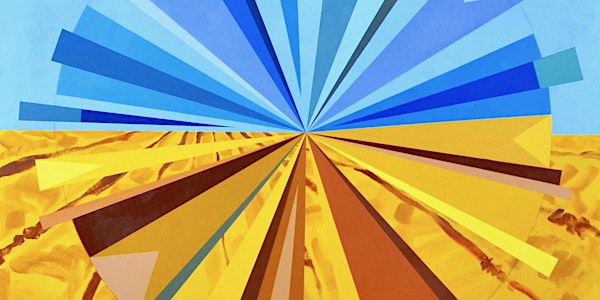 Opening Reception, The Jane Series | Layla Luna & Solo Solo| Martha Elena
Join Artspace111 May 13, 5-8 pm, for the opening reception of The Jane Series | Layla Luna and Solo Solo | Martha Elena!
When and where
Location
Artspace111 111 Hampton Street Fort Worth, TX 76102
About this event
About the exhibition: Layla Luna, 'The Jane Series.'
The Jane Series by Layla Luna Through abstracted colorful geometric paintings, Luna uses the concept of pie charts and mud pies to address the over-analysis of our daily lives in the digital age. Luna compares the pie chart shape to the shape of the nostalgic childhood mud pie; a symbol of the simplicity of life, childhood freedom, and creating with abandon.
To learn more about this exhibition: https://artspace111.com/exhibitions/123-the-jane-series-featuring-works-by-layla-luna/
About the exhibition: Martha Elena, 'Solo Solo.'
As the recipient of the Top Prize in the 7th Annual Texas Juried exhibition, Martha Elena was awarded an opportunity to exhibit once again with Artspace111. In 2021, Artspace111 is excited to present a showcase of Martha Elena's intricate soft sculptures in the newly defined Solo Solo Exhibition series. Martha Elena is the inaugural artist in this showcase, which aims to provide solo show opportunities to rising Texas artists.
To learn more about this exhibition: https://artspace111.com/exhibitions/124-solo-solo-featuring-works-by-martha-elena/