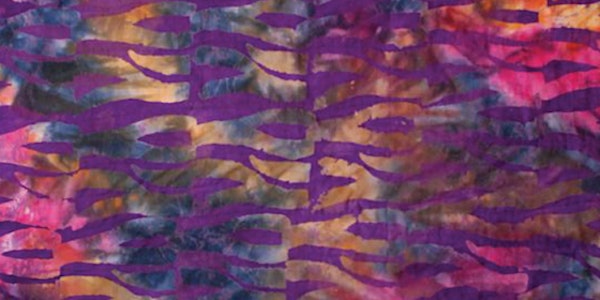 Opening Reception: The ART of Storytelling Exhibit
Opening reception for the Henry Gallery's newest art exhibit: The ART of Storytelling.
By Penn State Great Valley
When and where
Date and time
Thursday, January 19 · 5:30 - 7:30pm EST
Location
The Henry Gallery at Penn State Great Valley 30 East Swedesford Road Conference Center Building Malvern, PA 19355
About this event
Holding hands with the past while pointing toward the future, nine artists pay homage to age-old textiles as they develop new approaches to their art. Linda Dubin Garfield, Christina E Johnson, Susan Leonard, Eleanor Levie, Sandi Neiman Lovitz, Cynthia Philkill, Valetta, Elsa Wachs, and Marcie Ziskind each have their own long-developed practice of working on canvas or with paper, wool roving, cloth, and other materials. Techniques include painting, printing, felting, piecing, stitching, quilting or weaving. These artists take their place in a time-honored sisterhood of skilled makers from centuries past whose creations were often disparaged as "women's work." Each of the artists have daringly and confidently spun new ways to combine strands and shapes, sweep color and pattern across a surface, and express both softness and strength, and both joy and resolve as they reveal their stories.
Garfield is a printmaker and collage artist whose series "Paper Art Quilts" honors traditional quilt settings. Leonard is an art quilter whose quilts reveal personal stories and win prizes. Johnson challenges stereotypes encouraging individual empowerment. Levie is an art quilter, working with recycled fabrics she has printed, squeegeed, stamped, and stenciled. As a painter working on canvas with a variety of organic, mark-making techniques. Lovitz is showing works from her "Tapestry" series. Valetta uses images and words to create wall tapestries. Philkill offers insight into the people who she creates using interesting materials. Wachs, a painter, explores an ever-expanding palette of mixed media, combining digital art and other new technologies with traditional materials. Ziskind creates complex textiles involving wet felting, layering, sculpting, and embroidery.
About the organizer
Penn State Great Valley strives to be a vibrant academic and social hub for the region by connecting people and ideas. The campus offers free artistic, musical and cultural events for the community to celebrate the diverse riches of the local area.