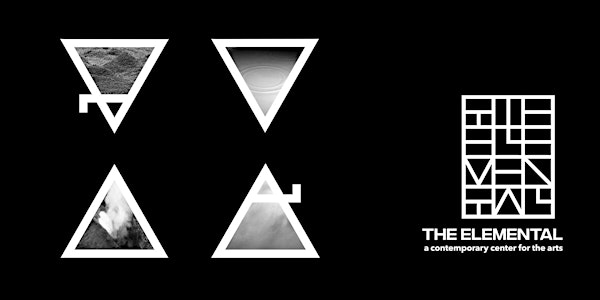 Opening Reception October 15 - The Gaia Hypothesis: Chapter One 2.0
THE ELEMENTAL Presents: THE GAIA HYPOTHESIS - Chapter One 2.0 Opening Reception Saturday, October 15, 6-10pm
When and where
Location
THE ELEMENTAL 800 Vella Road Palm Springs, CA 92264
Refund Policy
Contact the organizer to request a refund.
Eventbrite's fee is nonrefundable.
About this event
THE ELEMENTAL
Presents the Group Exhibition
The Gaia HypothesisChapter One 2.0 Earth / Fire / Water / Air
Opening Reception – October 15, 6 – 10pm
Featuring: Francis Alÿs, Alice Aycock, Cristopher Cichocki, Aaron Giesel, Laura Grisi, Helen Mayer Harrison & Newton Harrison, David Horvitz, Caroline Le Méhauté, Angelika Markul, Ana Mendieta, Radenko Milak, Marie-Luce Nadal. Benoît PypeCurated by Christopher Yggdre
Palm Springs. California
On October 15, 2022, THE ELEMENTAL will open an expanded 2.0 presentation of:
The Gaia Hypothesis - Chapter One: Earth / Fire / Water / Air - the inaugural exhibition that launched in February with works by Cristopher Cichocki, Laura Grisi, Helen Mayer Harrison & Newton Harrison, David Horvitz, Caroline Le Méhauté, Angelika Markul, Ana Mendieta, and Radenko Milak.
The newly amplified 2.0 version of the exhibition brings forth additional artworks by Francis Alÿs, Alice Aycock, Aaron Giesel, Marie-Luce Nadal and Benoît Pype. This iteration will conclude the first chapter in a cycle involving the collective, visual, and performative writing of a curated visual novel that deals with Gaia's intrusion.
About the Gaia Hypothesis
Formulated in 1971 by James Lovelock and Lynn Margulis, the Gaia hypothesis postulates that the Earth is a living, self-regulating super-organism reliant on a subtle relational balance between all its components. This premise is an initiation to inhabiting the world with the awareness and sensitivity where being a part of a living whole can never be reduced to the sum of its parts - as this whole can only be experienced through the interconnection of relationships.
This first chapter examines the Gaia hypothesis by testing it against the four fundamental elements: Earth, Fire, Water, Air - culminating into an interdisciplinary presentation that will include an international array of 14 artists featuring seminal works of 1970s Earth Art in combination with a new generation of artists that address the complexity of elements and natural forces that sustain our living, continually shifting environment in the face of climate change.
About THE ELEMENTAL
THE ELEMENTAL's approach to multidisciplinary exhibitions and programming aims to advance global intersections between art and environment - placing emphasis on the evolution of Earth & Land Art, BioArt, or Sound Art. Housed within a large-scale industrial building located in Palm Springs, THE ELEMENTAL was established through the collaborative partnership between the Paris-based Foundation LAccolade - lnstitut de France founded by Catherine Dobler, and Epicenter Projects (Fulcrum Arts), founded by Coachella Valley artist Cristopher Cichocki.
This contemporary center for the arts was designed to showcase exhibitions, lectures, workshops, performances, and printed editions organized under the direction of French curator Christopher Yggdre of Foundation LAccolade. Additionally, the art center will facilitate visiting international artists selected from the Foundation LAccolade residency program that will engage with the surrounding desert regions of Southern California and the greater Western United States.
THE ELEMENTAL is non-profit 501-C3 organization under the fiscal sponsorship of Epicenter Projects / Fulcrum Arts. THE ELEMENTAL relies on a variety of funding sources for its activities. If you would like to support future programming please consider making a tax-deductible donation today HERE
THE ELEMENTAL
A Contemporary Center for the Arts
800 Vella Rd D
Palm Springs, CA 92264