Description
Join us for the opening reception of work by Kiliii Yuyan.
On the Sea Ice, We Wear White: A journey through the indigenous lands of the Arctic
From becoming a part of an Inuit whaling crew to becoming a shoulder to cry on for suicidal youth, Kiliii has gone deep into Native communities to create photographs that are changing the perception of modern indigenous culture and the Arctic.
This event will include a lecture on the work, a showing of the film Prayer for the Whale (Trailer in link), a Q&A Session as well an opportunity to mingle and view the printed work.

All proceeds from sales of prints will be going to Kiliii's Indigenous Narrive Fund.

Michael Dionne, one Nikon's Tech Reps will be attending to handle any gear questions!

Tenative outline
2:00pm -3:00 pm: Kiliii will do a short lecture on his Arctic indigenous work, and the importance of personal passion to photographic work
3:00pm - 3:45pm: Q&A and Discussion about
The Arctic
Outsider vs Insider Perspectives in Photography
Storytelling through personal work
Light refreshments will be provided.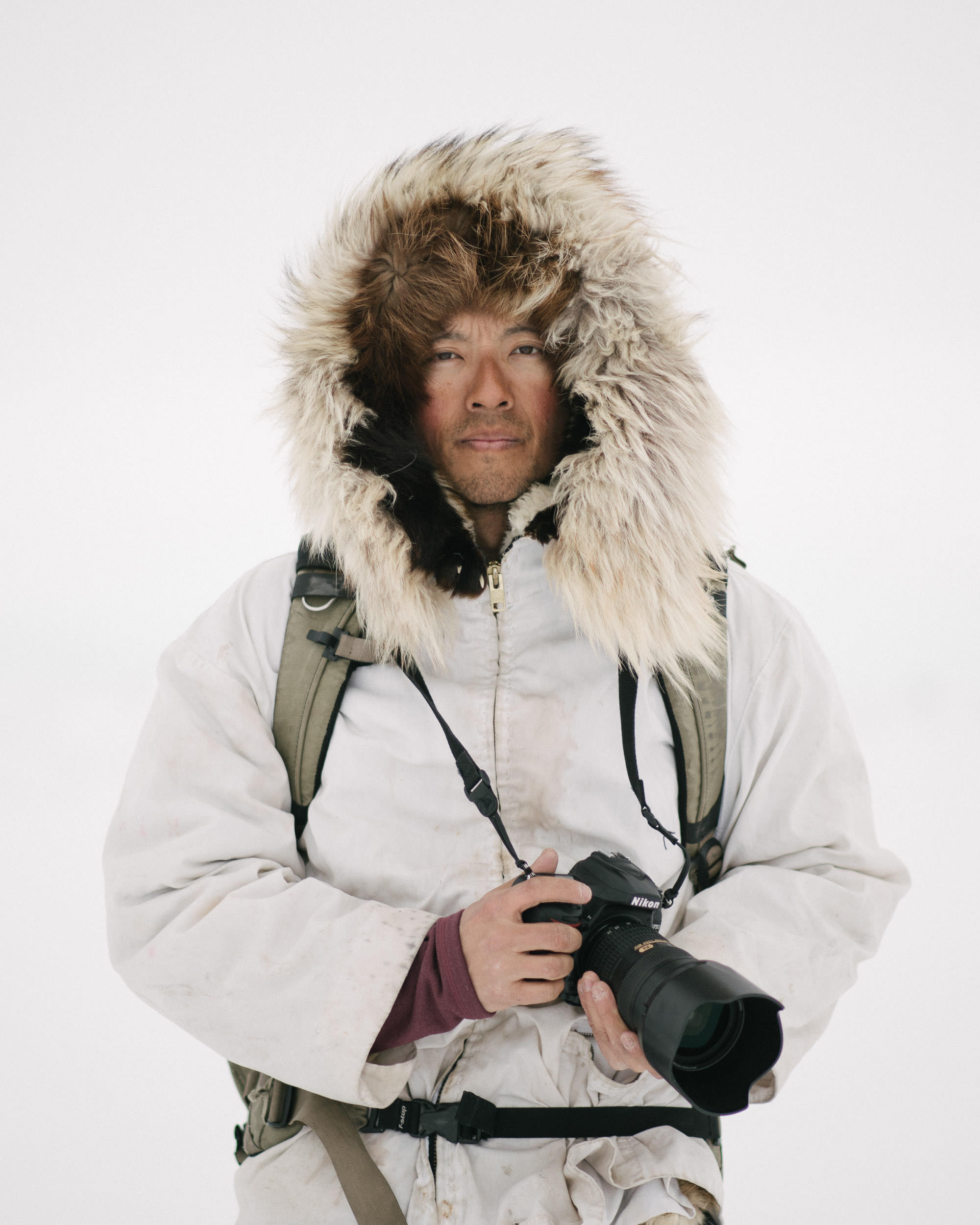 About Kiliii Yuyan
Kiliii Yuyan is an indigenous Hézhè & Chinese-American photographer and filmmakerwho has done award-winning work for National Geographic Magazine, TIME, The Nature Conservancy, NPR, and the BBC. On assignment, he has fled collapsing sea ice, weathered botulism from fermented whale blood, and found kinship at the edges of the world. His work presents an alternative vision of humanity's greatest treasures—community, culture and the earth.