Join us for the opening reception of On Oriental Reveries, a solo exhibition featuring works by Guang-Yu Zhang. (Masks required)
About this event
Guang-Yu Zhang brings forth an elysian world ever-filled with mystified fauna and vegetation, finding inspiration in Western elements and merging it into his own Eastern techniques. The Chinese-born artist honors his roots by emulating the finishing of ink-based art in the portrayal of idealized expressive landscapes, flipping the script by incorporating the Westerner approach of occupying all available negative space with more saturated elements than is expected of Oriental art. Influenced by the technical teachings of his fine art training in the UK, he furthers this approach by integrating both painting and photography techniques.
On Oriental Reveries makes of the audience witnesses by way of tunnels and windows of the artist's creation, his memories transforming beyond a surreal dreamscape. Guang-Yu Zhang instead brings one to a soothing world, a thrilling world, an Elysium where earth and sky intertwine, where light and darkness are one and the same.
Curated by Gabriel Torres and Andres J. Mora.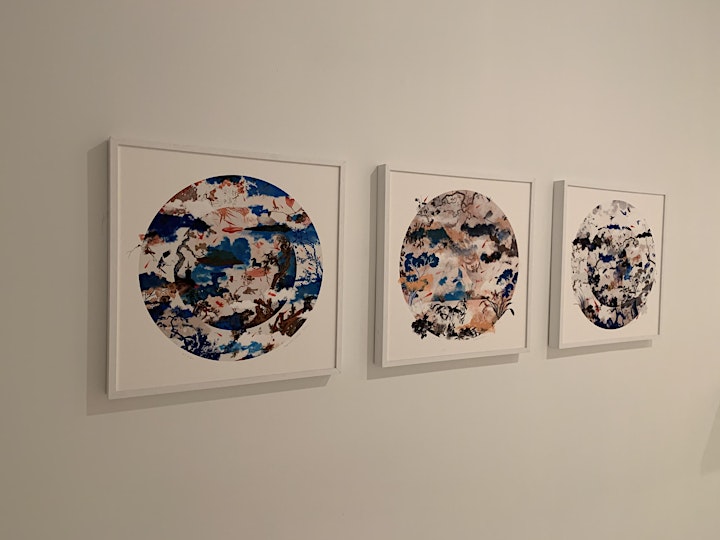 Guang-Yu Zhang is currently based in Shanghai, China. In 2012 He received his BFA from Central Saint Martin's College of Arts and Design, London.
"I was living in both the UK and China, inspired by both Western and Oriental cultures, history and present. The source content of my works is traditional Oriental culture under the influence of classical Chinese culture as well as Western and European culture. In the works I place together individual elements from different times and backgrounds. To begin with it was purely experimental, allowing these elements from different cultures to be combined together. Actually, the background to this behavior reflects the environment in which I and other urban youth of China grew up. "