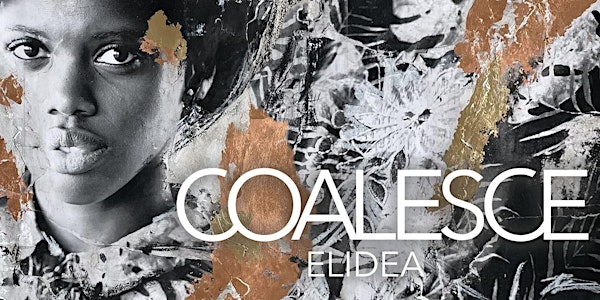 Opening Reception: "COALESCE" by Elidea, Miami Art Week/Art Basel Exhibit
Art Exhibition of mixed media works by Miami-based, Italian artist Elidea.
When and where
Location
Glassbox Ironside 7520 Northeast 4th Court Miami, FL 33138
About this event
COALESCE is the new project of contemporary artist, Elidea in collaboration with Italian-French, fashion photographer Raoul Beltrame. It will be presented for the first time during Miami Art Week (Art Basel Miami) at Glassbox Ironside. The exhibition title comes from the word 'coalesce' which means, "come together and form one mass or whole." COALESCE is the fusion of a creative world created by photography, collage, painting and gold. It is the birth, the destruction and the new life of a body, a texture, human figure, and a look. At the exhibition, view a series of new artworks dedicated to the fragility, enchantment and strength of a woman's body.
Elidea was born in Milan, but resides in Miami. She has won awards for her work presented during Art Basel Miami 2018 and 2019 and has participated in exhibitions in both the U.S. and Italy. Her art can be found in the homes of collectors worldwide.
NEW: There will be a live musical performance by "Narrow Daylight", a sultry jazz duo based in Miami.
RSVP is required.
-------------------------------------------
By taking part in this event, you grant the event organizers full rights to use the images resulting from the photography/video filming, and any reproductions or adaptations of the images for publicity or other purposes. This might include (but is not limited to), the right to use images/videos in print and online publicity, social media, press releases and advertising.
In light of the current pandemic, in an attempt to minimize the risk of the spread of COVID-19 and sustaining a healthy environment for our employees and guests, we encourage everyone to proactively take precautions to protect the communities we serve by being cautious. Attend the event at your own risk. Face masks are encouraged. Please check local, state and federal guidelines for updates.