"Ocean Meets Sky" is a Pop-Up Shop featuring high-end menswear, fiber art, and home textiles.
About this event
Join High Line Nine for the opening of "Ocean Meets Sky," a pop-up shop collaboration between high-end menswear designer Teddy Von Ranson, fiber artist Stephanie Eche, and interior design brand STIL.
"Ocean Meets Sky" is open in gallery 9.9 from June 10th through July 5th.
What to expect:
Shopping starts at 6:00 pm
Custom-created cocktails by restaurant, Il Piccolo
Everything in the room is for sale
Changing room access
Chat with Teddy von Ranson from TEDDY VONRANSON, Stephanie Eche, and James Laycock from STIL
Teddy von Ranson is an American designer based in New York City. Originally from Canada, he studied in California at the Fashion Institute of Design and Merchandising in Los Angeles. Teddy moved east at the age of twenty four to work for Ralph Lauren in New York City, where he rose to a senior position in concept and design before moving on to become the Creative Director of Frye Group.
Teddy's bi-coastal background, combined with 15 years at the company that defined American fashion standards, has helped characterize his general aesthetic and values. This unique perspective compelled him to create a collection that resonates with the modern creative and tech savvy American man; one as much attached to a West Coast surf culture as to the East Coast urban experience.
Drawing on 15 years with the company who shaped the identity of American Fashion for the past five decades, Teddy von Ranson aims to define new American classics that capture modern American life; equally influenced by East and West Coast with strong synergies to European discernment.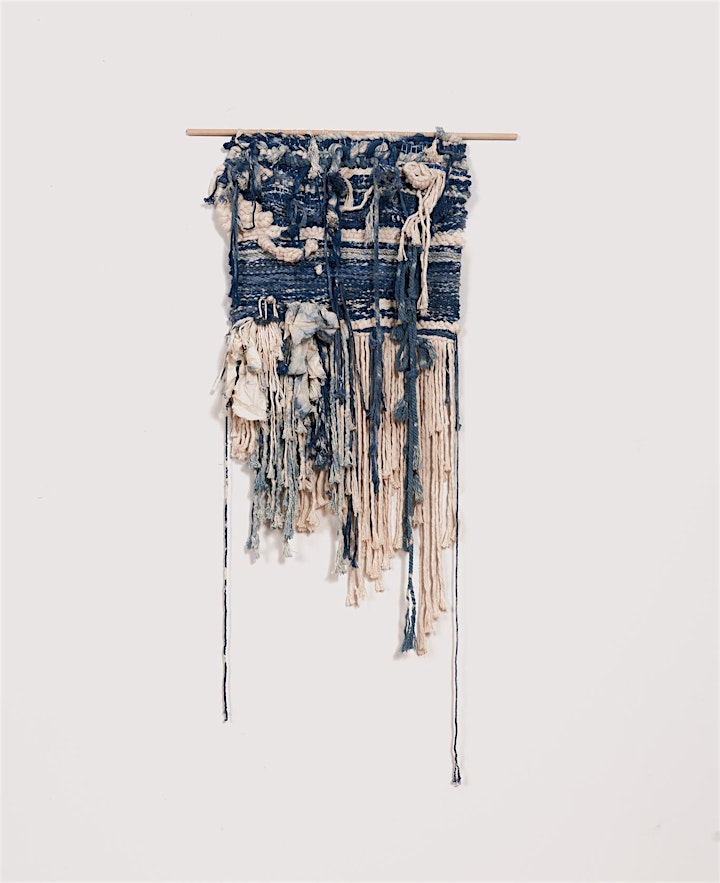 Stephanie Eche, b. Gilbert, AZ, 1986, is an artist based in Brooklyn, NY. She uses found materials and natural fibers to create soft sculptures and paintings. Eche has been in various group exhibitions, including "Unraveled: Confronting the Fabric of Fiber Art" at Untitled Space, NY, NY, "Live Wire" at Form and Concept, Santa Fe, New Mexico, and "In the Abstract" at Site: Brooklyn Gallery, Brooklyn, NY. Eche's work has been written about in Vantage Art Projects and Artsy.
Eche has been a teaching artist for the Center for Urban Pedagogy, the SU-CASA program in Lower Manhattan, Root Division, and the Mission Cultural Center for Latino Arts in San Francisco, CA. She was a Creative Community Fellow with National Arts Strategies and a Healthy Places Network Leader for Urban Land Institute. Eche is the founder and CEO of Distill Creative, where she curates and produces equitable and inclusive public art projects. She is also the creator and host of the First Coat podcast, where she interviews artists and creators about art in public space.
In 2020, James Laycock and Gerardo Figueroa launched STIL from their Manhattan apartment. An acronym for "Stuff That I Like," STIL is a collection of home textiles and interior design objects that they envisioned (and liked!) but couldn't find in actuality.
When they discovered, for example, that the ideal wool blanket and perfectly plush pillows didn't exist, they made their own. And obsessed over every detail—every yard of deadstock wool fabric, every down feather, every blanket stitch.
STIL represents the belief that pieces should not only be beautiful and luxurious but also durable and pragmatic. Each and every product has its own story and a unique journey that brought it to fruition.
Handmade by STIL, or crafted in collaboration with select artisans, these collections toe the line between form and function. No doubt, you'll soon be referring to them as "stuff that I like."