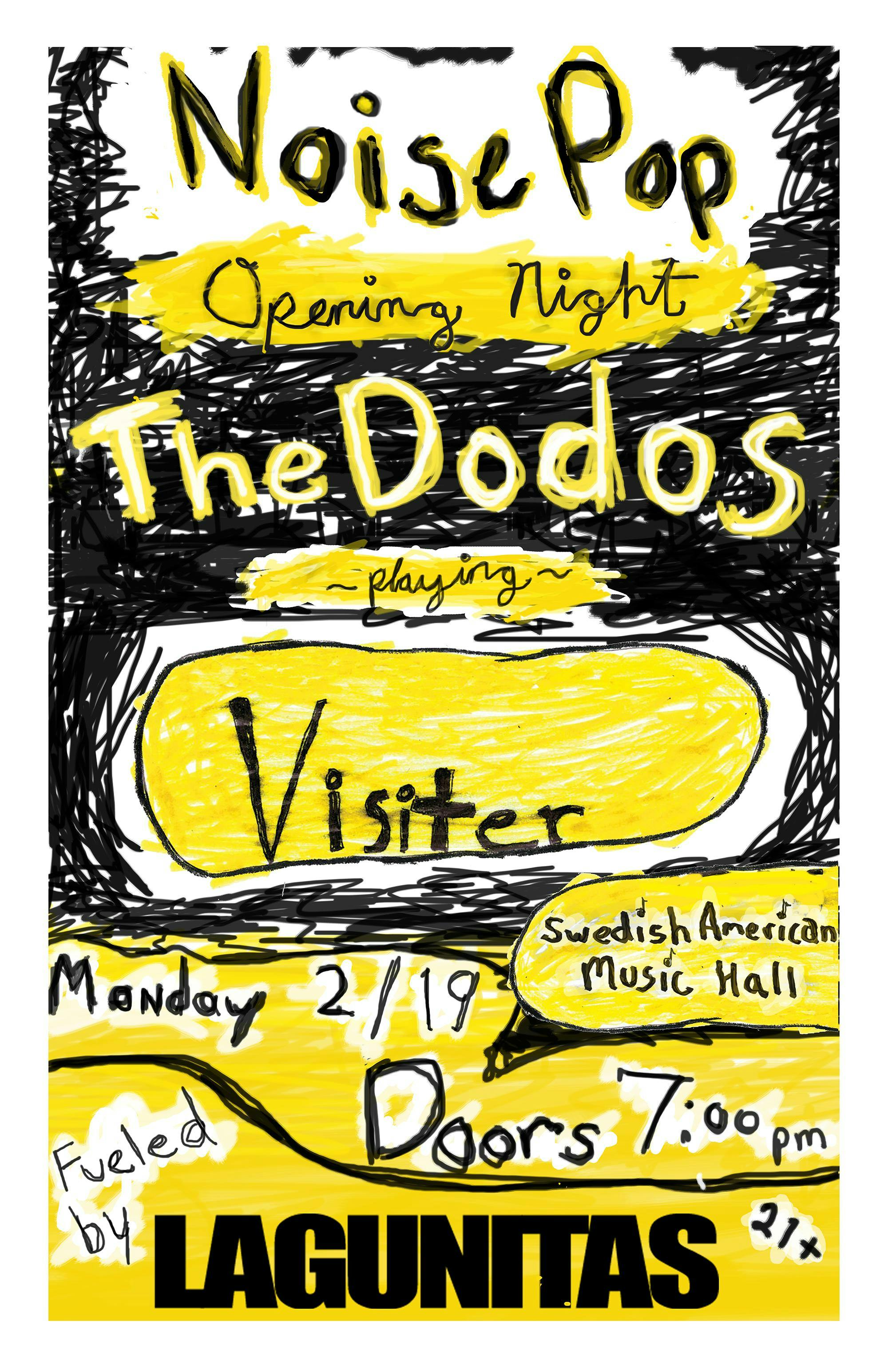 About this Event
This is a badge holder exclusive event. Badges must register for entry. This ticket is only valid for one person.
Badges will receive an email with the code to register for tickets. Entry not guaranteed. Subject to capacity
Visiter, the 2008 album by San Francisco band The Dodos, is their second full length and first for Frenchkiss. Originally formed in 2006 under the moniker Dodobird as a one man acoustic act, Meric Long would gig around SF playing folky guitar with a combination of loops and ambient keyboards. Having already studied West African Ewe drumming, Meric got turned onto Country Blues fingerpicking and sought to create a band where the drumming could be a center role and help bring out the syncopated rhythms coming out of the acoustic guitar. Through a chance introduction by a roommate, Meric met Santa Cruz transplant Logan Kroeber, who had also been experimenting with drumming, but in the area of Progressive Metal. Eventually the band changed their name to the Dodos.