Description
OPENING NIGHT SHORT FILM
EL TESTIGO (The Witness)
Starting
Hector Anibal, Anderson Mendoz, Gerardo "El Cuervo" Mercedes
Directed by Wigner Duarte
Dominican Republic | Short | 2018 | 12 min
El asesinato de alias "El Puerco" no solo dejo otra víctima; sino también un testigo, quien ahora se debate entre ser indiferente o cobrar justicia por su propia mano.
The murder of "El Puerco" didn't only leave behind a body but also a witness to the crime who now is caugh between taking justice into his own hands or being indifferent to the crime.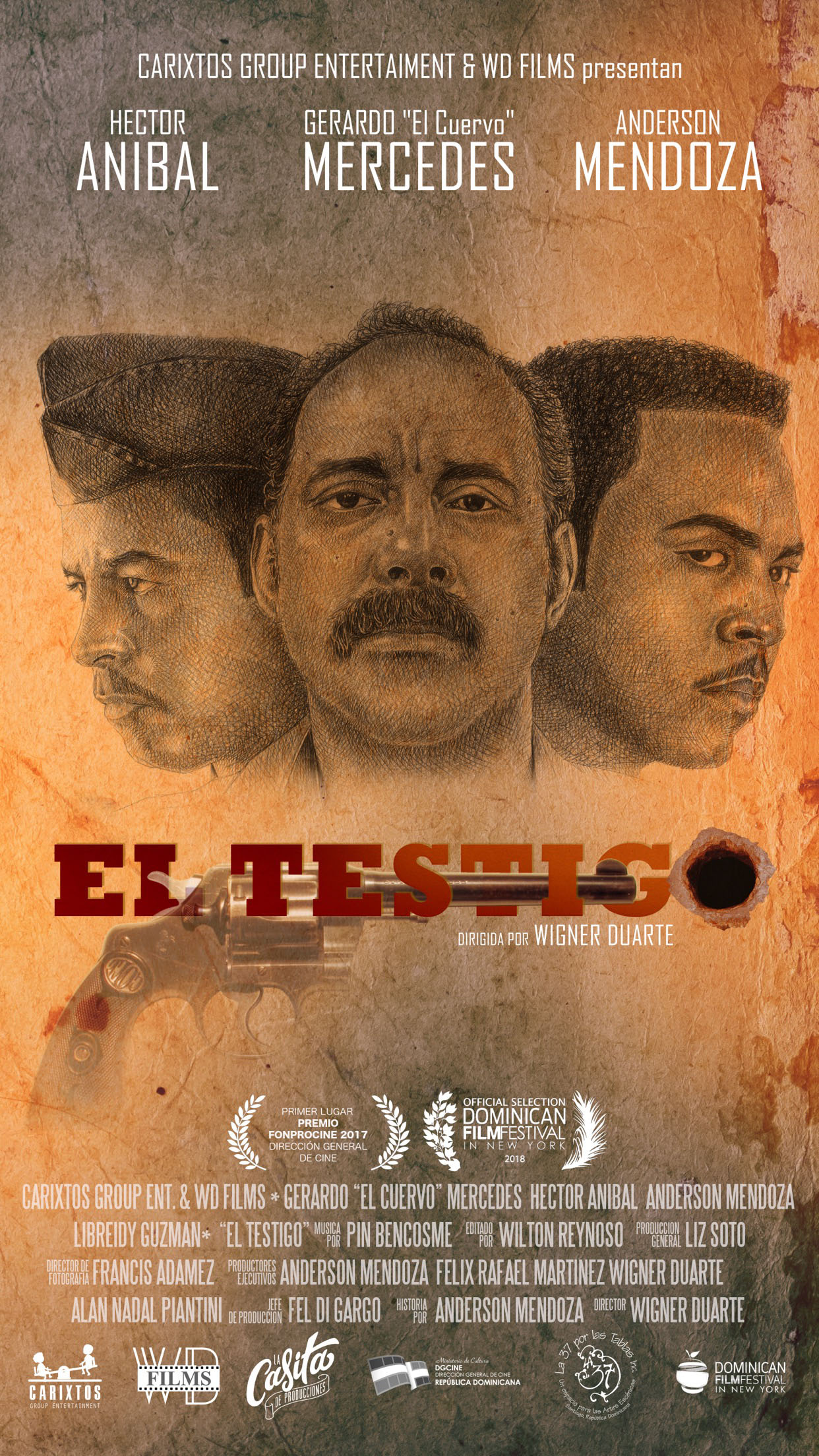 THE DOMINICAN FILM FESTIVAL PRESENTS
OPENING NIGHT FILM: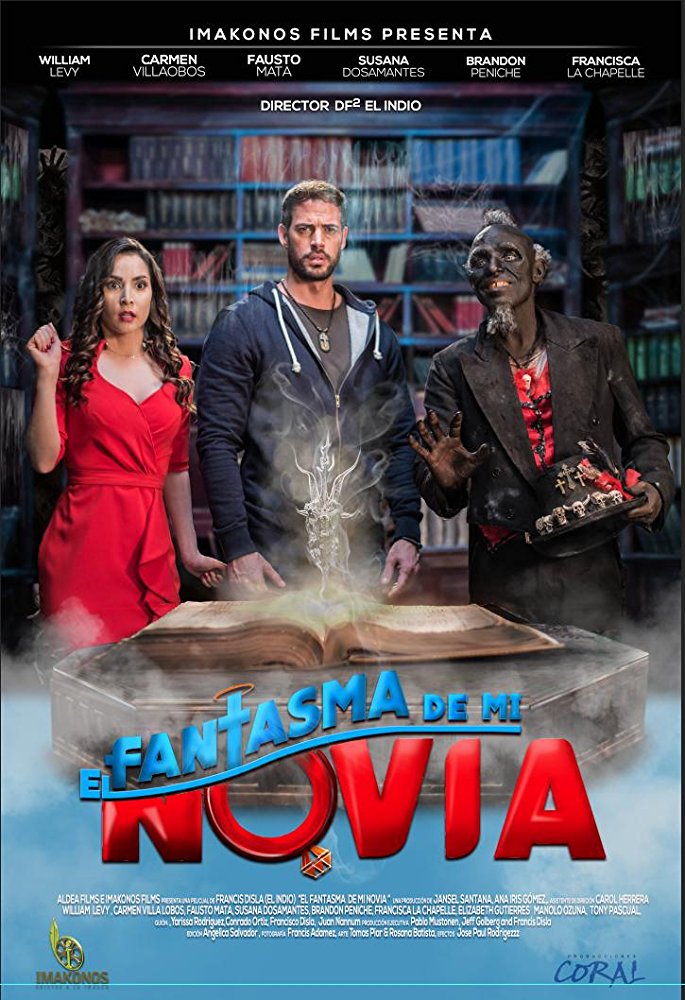 Director Francisco Disla (El Indio), Actress Carmen Villalobos, Susana Dosamante, Producer Jalsen Santana , ScreenWriter Jessica Rodriquez, Conrado Ortiz

EL FANTASMA DE MI NOVIA
INTERNATIONAL PREMIERE
Lupe del Mar ( Carmen Villalobos) es una impertinente y arrogante actriz de New York, que viaja a una isla del Caribe República Dominicana a hacer el sueño de su vida una película, de manos de su manager y novio perfecto FERNANDO (Brandon Peniche) Pero antes de comenzar la película tiene un terrible accidente, quedando en coma y su espíritu divagando. Desesperada y con solo 9 días para desconectar su cuerpo, busca ayuda de la única persona que puede verla CHEPA ( William Levy) Un timador con dotes de vidente que desprecia los espíritus, pero necesita una gran suma de dinero para pagar lo único que es importante en su vida LA DRAMATICA EL TEATRO.
Lupe le ofrece una grandiosa suma de dinero para ayudarla a retornar el espíritu a su cuerpo antes que sea demasiado tarde. Juntos descubren que Lupe ha sido encantada y que no volverá a su cuerpo hasta que aprenda a perdonar y a valorar a las personas por lo que son y no por lo que tienen.
Ahora solo qudan 9 días para volver a la vida…..
Lupe del Mar ( Carmen Villalobos) is an impertinent and arrogant actress from New York, who travels to an island in the Caribbean The Dominican Republic to make her dreams come true a movie call THE HEAVEN 'S QUEEN from her manager and perfect boyfriend FERNANDO (Brandon Peniche). But before starting the movie she happened to have a terrible accident which drive her into a coma and her spirit wandering away. Desperate and with only 9 days to comes to life, she seeks help from the only person who can see her CHEPA (William Levy) A scammer with seer skills who despises spirits, but needs a large amount of money to pay the only thing that care s him THE DRAMATICA EL TEATHER.
Lupe offers a great sum of money to help her to return the spirit to her body before it been too late. Together they discover that Lupe has been charmed and that she will not return to her body until she learns to forgive and value people for what they are and not for what they have.

Now Lupe del Mar has only 9 days to go back to life with the only scamer that can see her.
Director / Director: Francisco "Indio" Disla
Country / País: República Dominicana
Producer / Productor:Jeff Goldberg, Jalsen Santana, William Levy, Francisco "Indio" Disla,
Genre / Género: Comedy, Romance
Cast / Intérpretes:Carmen Villalobos, Fausto Mata (Boca de Piano) y William Levy. Susana Dosamante, Brandon Penich, Francisca Lachapel
Language / Idioma: Spanish with English subtitules
Year / Año: 2018
Running Time / Duración: 94 min.

VIEW TRAILER: https://www.youtube.com/watch?v=QaCFQVcevyY
Director's Biography:
Francis Disla (El Indio) is a filmmaker with more than 15 years of experience. He has worked in a large number of commercials for local and international production companies, as well as award winning shorts like "Fe," "Un día de reyes" and "Síndrome de la divagación." In addition, Disla is the director of one of the country's most popular series, RPM Music, La Serie. Disla has moreover produced Dominican films such as "El sistema," "Enigma" and "Sugar," along with many international productions for HBO. He's the director of "Dos policias en apuro", "El Hoyo del Diablo", among others.
Francis Disla (El Indio) es un director con más de 15 años de experiencia en un sin número de comerciales para agencias nacionales e internacionales y de cortometrajes ganadores de festivales como Fe, Un día de reyes, Síndrome de la divagación, entre otros. Además es director de una de las series más populares de República Dominicana RPM Music, La Serie.
Disla ha producido películas como El Sistema, Enigma y Sugar y otras produciones internacionales para HBO.