Opening Night—South Slope Cinema finds us back at Alemany Market Plaza for a "pop-up drive-in" featuring a line-up of shorts.
About this event
On Friday, October 1, the immensely popular South Slope Cinema returns as the venue for Opening Night, allowing the filmgoers to watch short films of all genres from their cars. The line-up will showcase mini-docs, narratives, comedies, animation, art and music videos.
Registration & Admission
Admission is free.
General Admission tickets are available beginning Friday, September 24 at 12 noon.
Limited capacity: please only sign up for one ticket.
NOTE: Vehicles with reservations will be admitted within 30 minutes of the check-in time. All reservations that have not checked in by 7:00pm will be canceled. Check-in will be on a "no-contact" basis. Please download your reservations confirmation and print it or store on your mobile phone. Display the reservation, showing the bar code / QR codes.
By reserving and using this ticket, audience members agree to adhere to the following rules and restrictions.
Rules:
No entry to people on foot or on cycles/scooters
Vehicles will be directed into the parking lot and into parking places. Tall SUV/trucks will be directed to designated rows to avoid blocking views
For the safety of young children in the audience, we encourage wearing a mask and maintaining safe distance when in line at the food truck or the restroom
Sound is broadcast via an FM station on car or portable radios.
Directions:
South Slope Cinema is a pop-up drive-in located on the site of Alemany Farmers Market. This site is located on the southeast corner of the Hill at the intersection of Putnam Street, Crescent Avenue and the Daly City Highway Exit #431 from Hwy 101.
To enter, please use Crescent Street to enter Alemany Market Plaza from the east. There will only be one open gate at the base of Putnam and Crescent. NOTE: The back entrance to Saturday Farmers Market space will be locked. Do not attempt to enter from Thompkins Avenue.
For the complete list of films and schedule, visit: https://bhoutdoorcine.org/south-slope-cinema/
Sign up for the newsletter HERE to learn more about this and future events.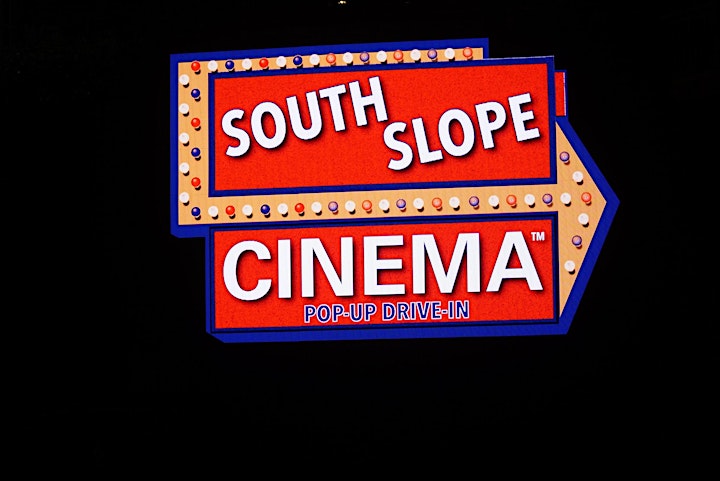 South Slope Cinema Survival Tips:
Bring a car load of family and friends — as many as you can fit into your car
Dress comfy and warm
Provide your own necessities e.g. blankets, pillows, stuffies
Bring a portable radio or use your car stereo (and jumper cables in case your battery dies)
Don't forget your concession goodies: BYO-popcorn, candy, beverages
Rita's Catering food truck will be selling Filipino specialties from 6 pm to 9 pm.
See you there!

Organizer of Opening Night at South Slope Cinema