Opening Exhibition Semitones: Louise Oppenheimer and Maggie Zerafa (tapestr...
Actions and Detail Panel
Opening Exhibition Semitones: Louise Oppenheimer and Maggie Zerafa (tapestr...
Fri, March 10, 2017, 6:00 PM – 9:00 PM GMT
Description
Please join us to celebrate the opening of the Birch Tree Gallery with a joint exhibition by Louise Oppenheimer and Maggie Zerafa
'Semitones'
March 10 - April 8, 2017
Reception March 10th, 6:00 - 9:00 pm
The joint exhibition Semitones will feature subtle colour transitions in wool and crystaline glazes and showcase works by tapestry weaver Louise Oppenheimer from Argyll and ceramicist Maggie Zerafa from Skye.


About the Artists

Louise Oppenheimer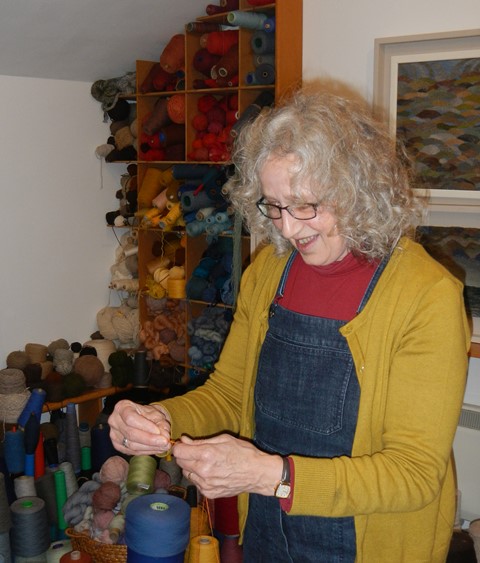 Hand weaving takes me on journeys of delight and discovery. Time spent passing weft through warp, using my hands in a rhythmic flow adding colour and form, allows an instinctive approach to imagery with roots in my surrounding landscape of Argyll.
Starting with a small drawing I let each design emerge and its visual story unfold. My intention is always to make tapestries which may involve intricate pattern, appear simple to read yet provide complexity in the detail.
Awards:
The Incorporation Of Weavers Award
HI-Arts Makers Award
Maggie Zerafa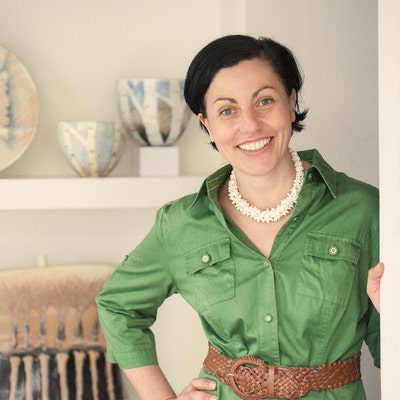 My work is a combination of optimism and risk, my collaboration with the natural properties of clay and fire continues to lead me though this potter's life. I am proud to be a part of a long tradition of potters and artists that express themselves and touch others through the simple act of sharing something beautifully handcrafted . The completed surfaces of my work covered in crystals look intriguing and are the result of my long-term exploration of the physical and chemical behaviour of ceramic materials. Through the dedication my life to my craft, material and process I am able to form an understanding of the world around me and become closer to the simple things that matter in life.
After completing a BA in Ceramic Design at Monash University, Melbourne in 1992 Maggie moved to Japan to embark on a three year apprenticeship in the Mingei tradition studying under the eminent Mashiko artist Ryo Suzuki. In the following years she went on to work with established potters in France and the UK, eventually opening her own studio and Gallery in 2000 on the Isle of Skye Scotland. Her work is influenced by both the Japanese and European traditions of making. In recent years Maggie has been exploring the potential of crystalline glazes, and developing a range of porcelain jewellery and textiles featuring images taken from her pieces.