Opening Doors: A Community Empowerment Conversation w/ Al McFarlane
About this Event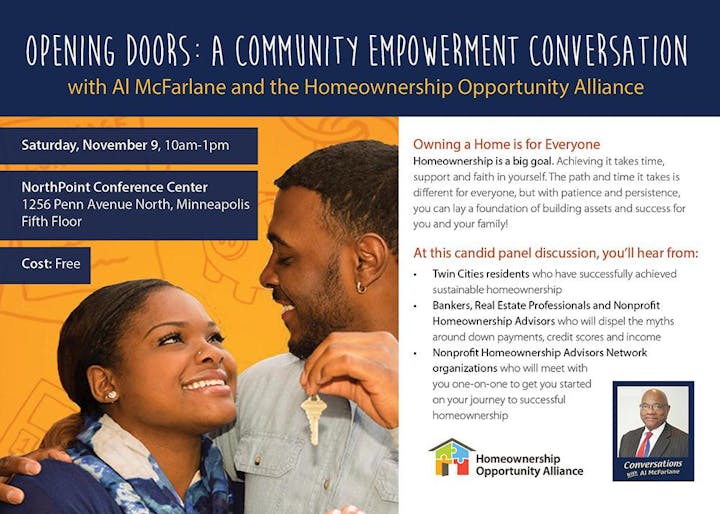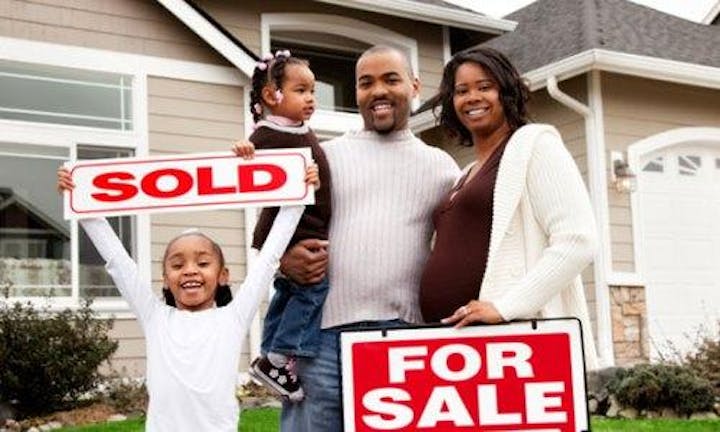 Opening Doors:
A Community Empowerment Conversation with Al McFarlane and the Homeownership Opportunity Alliance
Owning a Home is for Everyone
Homeownership is a big goal. Achieving it takes time, support and faith in yourself. The path and time it takes is different for everyone, but with patience and persistence, you can lay a foundation of building assets and success for you and your family!
At this candid panel discussion, you'll hear from:
· Twin Cities residents who have successfully achieved sustainable homeownership
· Bankers, Realtors and Nonprofit Homeownership Advisors who will dispel the myths around down payments, credit scores and income
· Nonprofit Homeownership Advisors Network organizations who will meet with you one-on-one to get you started on your journey to successful homeownership
Saturday, November 9, 10am-1pm
Location: NorthPoint Conference Center | 1256 Penn Avenue North, Minneapolis | Fifth Floor
Cost: Free