Opening Day ~ JBF Tulsa ~ Feb 26th 12p-7p ~ $10
Description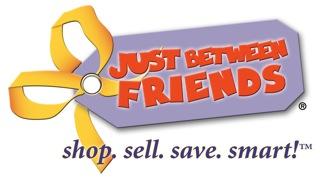 This ticket allows you to shop on the very first day of the event! The rest of the week, the event is FREE ADMISSION, so shop on this day and later on during our discount days.
JBF, it's the best place to save money when buying fashions and equipment for your children. Once you discover JBF Tulsa, it will be an event you will never miss again!
We put it all under one roof! JBF Tulsa offers the best in "gently used" children's and maternity clothing as well as, shoes, baby equipment, household furniture, outside playground equipment, nursery/maternity items, books, software, videos and toys, toys, toys! Seven days of shopping!
Just Between Friends is held twice a year, Spring/Summer and Fall/Winter in Tulsa at the Expo Square. It's a great way to clean out no longer needed items while at the same time earning some cash. We allow any family to sell their gently used items to earn 60% of what it sells for. The best part, you can purchase items that your children need now at unbelievable savings.
We accept cash, Debit Cards, and MC/Visa credit cards.
If you prefer we offer a VIP Shopping Ticket to shop a day earlier on our Presale Day, Feb 25th at 3pm with our volunteers and consignors, but this ticket doesn't allow children, strollers or wagons and has a cost of $20.00. Buy your ticket here.

To help aid your shopping adventure and help keep us green, bring a laundry basket or tub to put your items in while you shop! shop. sell. save. smart! We also provide a blue IKEA bag for your shopping convenience.
Check out our website for all other information before shopping and to add your name to our email list. http://tulsa.jbfsale.com/homeView.jsp
ALL SALES ARE FINAL. ONCE YOU LEAVE THE BUILDING, WE CAN NOT DO RETURNS
(IF YOU EVER QUESTION THE INTEGRITY OF A PRODUCT, PLEASE TAKE ADVANTAGE OF OUR TESTING AREA FOR ALL ITEMS. OUR VOLUNTEERS ARE HAPPY TO HELP YOU IF YOU NEED TO OPEN ANY PACKAGE TO EXAMINE THE ITEMS INSIDE).

For questions email paul@jbfsale.com or text/call 918-814-9326.