Multiple Dates
Opening Conversation About Race - Offered Monthly!
About this Event
Listen, learn, challenge yourself, ignite your effort: the Opening Conversation About Race, created by WRJI, is intended to provide a brave and supported space for self-reflection and learning from others.
Anti-racism is a lifelong journey, as our colleague Quiana Agbai argues in a recent article. As the first of a number of online resources and events that will be provided over the coming months by WRJI leaders, this OC is an invitation to begin. From wherever you are, enter the dialogue, advance the learning process, join the struggle for racial justice. WRJI will be offering monthly programs to help you continue the work - both personal and institutional.
Please be prepared to make a donation, if you are able, ranging from $10-40, in order that we may fairly compensate our Wellesley siblings, as they professionally facilitate our Conversations.
Alums of Color are warmly invited to join and share their stories, if they wish, with no expectation of a donation. WRJI highly values your participation.
Please do not permit an inability to donate keep you from participating.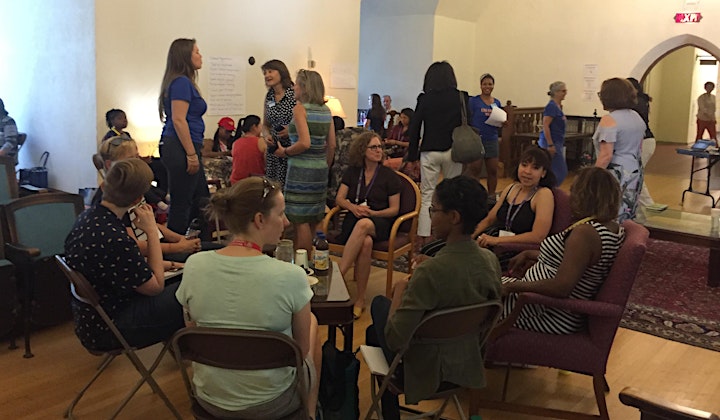 Saturday, July 25th, 3:00-5:00 pm (EDT), will be facilitated by Tyree Oredein, PhD, '98
Saturday August 9th, 2:00-4:00 pm (EDT), will be facilitated by Tyree Oredein, PhD, '98
Monday, August 24th, 6:00-8:00 p.m. (EDT), will be facilitated by Tyree Oredein, PhD, '98
Thursday, September 10th, 6:00-8:00 p.m. (EDT), will be facilitated by Fiona Oliphant, Esq., '93