Description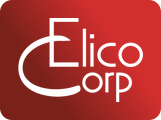 OpenERP Functional Training in English (5 days)
OpenERP功能培训(英文)(五天)
The functional training offers you thorough knowledge in usability of the software. The objective is to use all of OpenERP and gain an overview of the features. Thanks to full exercises, understand and master complete functional processes and analyze basic data.
应用培训向您提供软件使用的全面基础知识,培训的目的在于学会使用OpenERP系统并对它的特征有全面了解。通过全程练习,理解至完全掌握软件功能的操作程序及基本数据分析。
Audience
This modular course is dedicated to partners, integrators and end-users who want to get a better functional understanding of OpenERP. This course is meant to give an overview of the OpenERP features allowing for a general understanding of the software.
培训学员:
这一标准化课程主要针对想要更好了解OpenERP功能的合作伙伴,集成商和终端使用者。课程将就OpenERP的特征进行整体概述从而使学员对软件有整体了解。
Language: English
语言:英文
Price : $USD 2000/person (includes training materials)
价格 : 2000美元/人 (包含培训资料费)
Objectives:
Having attended this course, participants should be able to:
Understand the functional concepts;

Work with the software on a daily basis;

Configure the software using the standard modules;

Apply general system administrator settings;

Change existing work flows.
课程目标:
通过参与培训,学员能够
- 理解功能性概念
- 日常工作中操作软件
- 安装软件使用标准模块
- 应用系统调节
- 改变已存在工作流
Requirements:
Bring your own laptop and install VirtualBox: https://www.virtualbox.org/

Participants are expected to have a basic knowledge of Enterprise Management.
要求:
- 需携带个人电脑并安装VirtualBox软件: https://www.virtualbox.org/
- 学员具备基础企业管理知识更佳
Program:
课程安排:
Where to Find us:
Room 1603, 83 An shun Road, District ChangNing, 200052 Shanghai Nearby HongQiao metro station, line 3, 4 and 10
地址: 上海市长宁区安顺路83号1603室,200052 上海 靠近虹桥地铁站 3,4,10 号线
For any additional information, please contact us at training@elico-corp.com.
如果需要更多信息,请联系我们 training@elico-corp.com 或者浏览网站:
We will be pleased to welcome you at this training!
诚挚欢迎您参加本次培训

Best regards,
此致

Elico Corp

OpenERP and Elico Corp Shanghai reserve the right to cancel, re-name or re-locate the event or change the dates on which it is held.
OpenERP和Elico Corp有权取消,更改培训的时间,地点,命名等