When and where
Location
TechNexus 20 North Upper Wacker Drive #1200 Chicago, IL 60606
Description
Work on Whatever you Feel Like!
We're hosting an Open Build on January 31st where you can work on whatever you feel like, technical or non technical, from scratch or a current product. Let your creative mind take over!
Enjoy the Perks
24 hours of Food will be provided as always, a bunch of om noms during the day/night, still TBA prizes, and a new presentation style to speed things up and make it more fun (http://www.pechakucha.org/faq).
The prize categories are the same as usual: First Place, Second Place, and Peer Choice Winners.
Meet Kick Ass People
We tend to bring together the quirkiest, most creative, and fun loving people around. Don't worry about not knowing anyone, everyone's a friend! Either bring your own team of people or meet your future team at the OpenBuild.
Thank you to the following sponsors!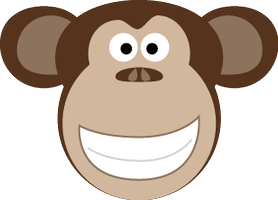 Schedule
Saturday, January 31st
11:00am
Doors Open
11:30am
Lunch
12:00pm
Opening Remarks
12:30pm
Building Starts!
6:00pm
Dinner
12:00am
Midnight Snack
Sunday, February 1st
7:00am
Breakfast
12:30pm
Lunch & Building Stops
1:00pm
Pecha Kechu Style Presentations
2:00pm (Fingers Crossed)
Judging & Closing Remarks
2:30pm
Go home and sleep
More prizes and other info coming soon.
CODE OF CONDUCT HERE
FAQs (Short Version. Long version is HERE)
What's a hackathon?
The short version...
Hackathons are overnight events in which creative folks take on challenges from education to technology by building out an idea.
Who can participate?
The short version...
Everyone
Do I have to know how to code?
The short version...
Not at all! No coding necessary but you should be open to learning new skills to solve problems. Being at a MonkeyBars hackathon is skill agnostic but is culture specific. If you consider yourself curious and creative then it's the place to be.
What does MonkeyBars do again?
The short version...
We create and use hackathons to help people/organizations learn and solve problems.
Why should I participate?
The short version...
Why not?
How old do you have to be to participate?
The short version...
Depends...