We welcome you to join the OpenApply Virtual Admissions Conference on November 4 & 5, 2020!
About this Event
We know that 2020 has been a unique year. Everyone has been learning, and trying new processes during this new normal. As a way to support the admissions community, we are excited to bring leaders from around the world together for the OpenApply Virtual Admissions Conference - Agile Enrolment Management on November 4 & 5, 2020! Design your own professional learning experience by choosing from a variety of admissions-led sessions and OpenApply workshops.
What you will achieve at our Virtual Admissions Conference:
Learn from other schools' experiences.
Gain concrete takeaways to implement at your school.
Share best practices with peers in virtual discussions.
Improve your use of OpenApply via the OpenApply workshops.
Conference Schedule
Sessions are an-hour long, with 15-minute breaks between each session.
*We encourage you to attend live for the best experience, but most sessions will be recorded.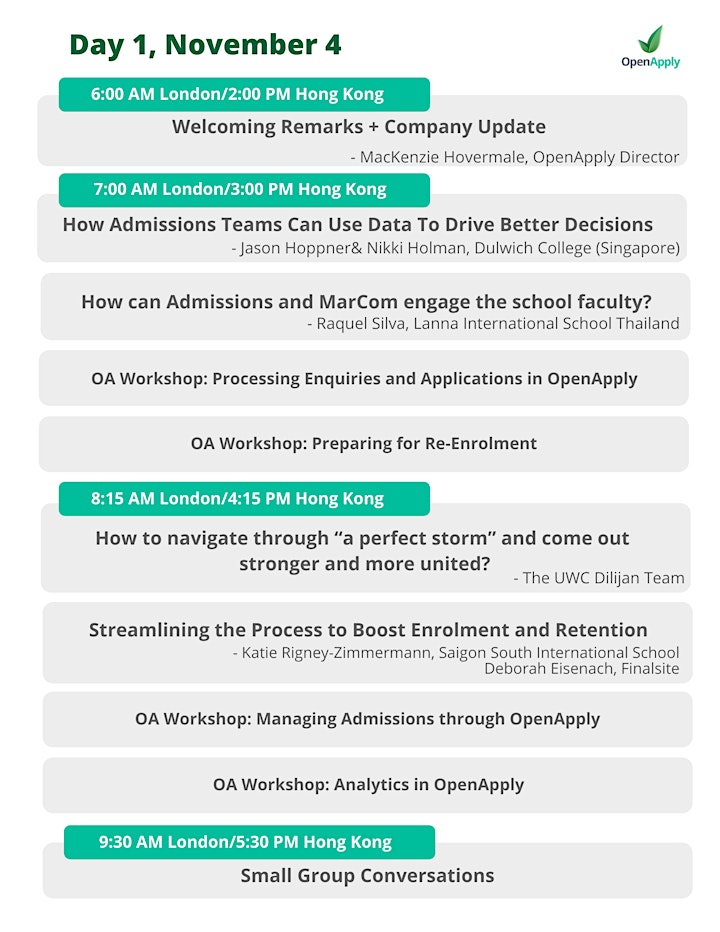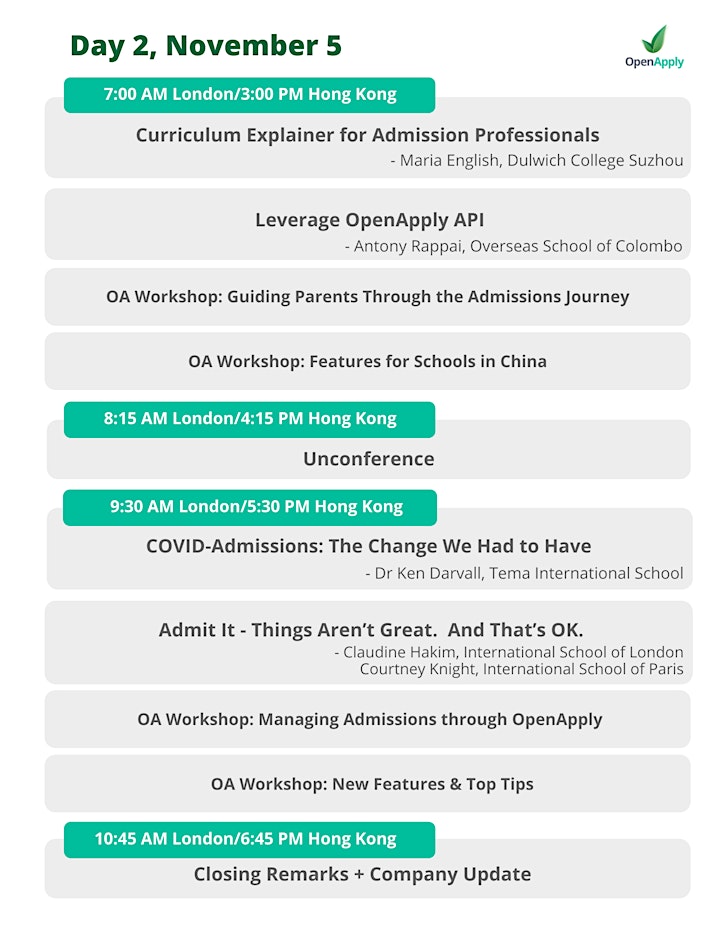 Want to know what happened at our previous conferences?
Check out what our previous participants say in this VIDEO and recaps from Kuala Lumpur, Milan, Hong Kong, Copenhagen, and more!
Please contact events@openapply.com if you have any queries or require assistance.