Event Information
Location
Downtown Phoenix
Exact Location Provided After Registration
Phoenix, AZ 85004
Refund Policy
Refunds up to 1 day before event
Description


Do you think you're psychic but not sure? Would you like to learn how to strengthen your intuition?
Would you like to find out (one way) I get "messages" and join me on an experiential tour?
Do you belive #NothingIsRandom?
If you answered "Yes" to any of the questions above, then this is just for you!
---
Intuition shows us those things behind the veil -- opening our senses to things there, but ignored or missed -- it's more than JUST a gut feeling -- it's learning how to TRULY trust yourself beyond what you're (comfortably) experiencing now.
Using your intuition/psychic abilities can be useful in many areas of your life -- even if you're not planning on beginning a "spiritual" career path.
I've worked with many who have used their "gifts" in their business and/or personal lives.
---
During our Open Your Senses (Intuition "training" Walk), we will also incorporate Psychogeography & Dérive.
Why walking and not just sitting and meditating?
While sitting works too, there are all types of meditation and I have personally found that I manifest/materialize things as a co-creator with the Universe [see more on this here] much faster when I am moving my body -- especially when it's high impact physical movement (but this has also been proven and practiced in many cultures during initiation and ritual ceremonies).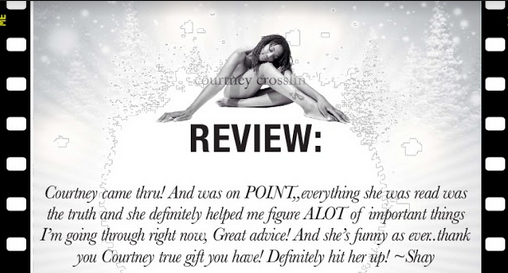 About Me:
haveAwonderful.com // THOTreader.com // EmergecommitTransform.com
t: haveAwonderful // ig: courtneycrosslin
---


Note:
We will first meet for a brief discussion for instructions and then break into small groups (or you can stroll alone if you prefer).

Please bring a notepad and something to write with if you are not the best at remembering things.

The stroll will last an hour so distances will vary (as long as everyone is back at the meeting spot at the designated time).

After the stroll, we will meet and discuss what we "found" and ways you might interpret.

Wear walking shoes. Bring water and a snack.

If you've questions about the difference between using your intuition and being psychic, I won't go into that here, but can discuss in detail after the stroll (as your opinion -- whatever it may be, might change).

Registration includes ample Q & A time with me.
---


More on Psychogeography & Dérive:
"Debord defines the dérive as "a mode of experimental behavior linked to the conditions of urban society: a technique of rapid passage through varied ambiances." It is an unplanned journey through a landscape, usually urban, in which participants drop their everyday relations and "let themselves be drawn by the attractions of the terrain and the encounters they find there". Though solo dérives are possible, Debord indicates that the most fruitful numerical arrangement consists of several small groups of two or three people who have reached the same level of awareness, since cross-checking these different groups' impressions makes it possible to arrive at more objective conclusions
The dérive's goals include studying the terrain of the city (psychogeography) and emotional disorientation, both of which lead to the potential creation of Situations." Via http://www.cddc.vt.edu/sionline/si/theory.html
-------
"Psychogeography is an exploration of urban environments that emphasizes playfulness and "drifting". It has links to the Situationist International. Psychogeography was defined in 1955 by Guy Debord as "the study of the precise laws and specific effects of the geographical environment, consciously organized or not, on the emotions and behavior of individuals."Via http://www.thedoublenegative.co.uk/2014/12/an-introduction-to-psychogeography/
-------
"...to dérive was to notice the way in which certain areas, streets, or buildings resonate with states of mind, inclinations, and desires, and to seek out reasons for movement other than those for which an environment was designed. It was very much a matter of using an environment for one's own ends, seeking not only the marvelous beloved by surrealism but bringing an inverted perspective to bear on the entirety of the spectacular world..."
"...An example of a situation-creating technique is the dérive. The dérive is the first step toward an urban praxis. It is a stroll through the city by several people who are out to understand the "psychogeographical articulation of the modern city". The strollers attempt an interpretive reading of the city, an architectural understanding. They look at the city as a special instance of repressed desires. At the same time, they engage in "playful reconstructive behavior". Together they turn the city around. They see in the city unifying and empowering possibilities in place of the present fragmentation and pacification. This "turning around" or détournment is a key strategic concept of the Situationists. Détournment is a dialectical tool. It is an "insurrectional style" by which a past form is used to show its own inherent untruth-- an untruth masked by ideology. It can be applied to billboards, to written texts, to films, to cartoons, etc., as well as to city spaces...." Via https://www.geog.leeds.ac.uk/people/a.evans/psychogeog.html
---


Additional Reading:
http://adatecoach.com/expect-the-unexpected-6-ways-to-harness-hot-and-sexy-june-magic/

https://www.mookychick.co.uk/health/spirituality/psychogeography.php

http://www.mythogeography.com/sidewalk-contemplation.html

http://www.mythogeography.com/uploads/1/4/0/0/14002490/starter_kit_for_drifters.pdf
Date and Time
Location
Downtown Phoenix
Exact Location Provided After Registration
Phoenix, AZ 85004
Refund Policy
Refunds up to 1 day before event