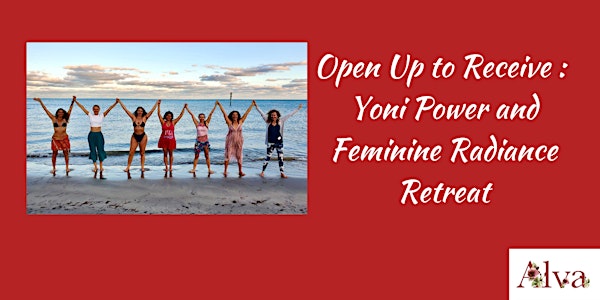 Open Up to Receive: Yoni Power and Feminine Radiance Retreat
Event Information
Location
Private Residence in Key Biscayne
Ocean Lane Dr
Key Biscayne, FL 33149
Spend a day connecting to your abundant feminine essence. Leave feeling magnetic, embodied, radiant, and full of self-love in Key Biscayne.
About this event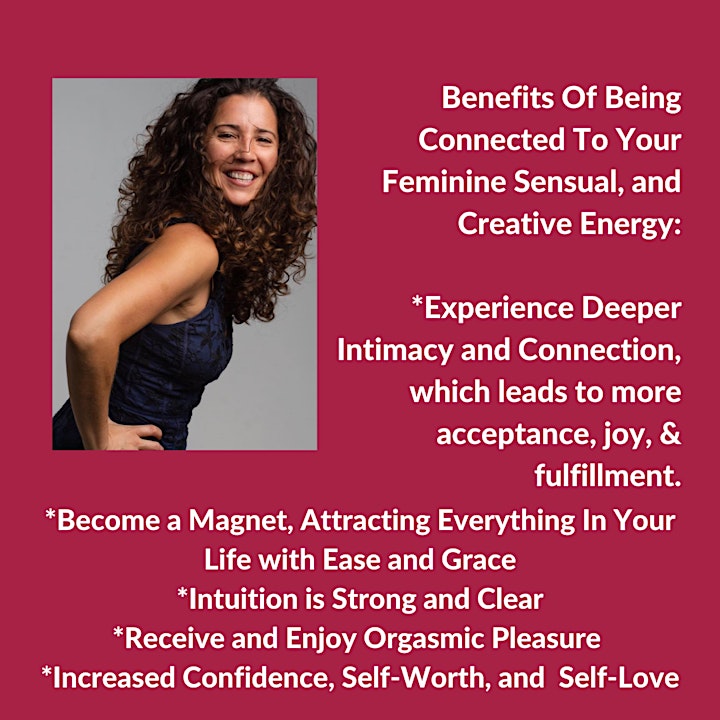 Please schedule a phone call with Michelle PRIOR to registration HERE.
Testimonial: "Michelle has a way of creating the opportunity for everyone in the group to get exactly what they needed. I have never felt so connected and in tune with my feminine energy as I have following this magical Yoni Power Retreat. I was able to find my G-spot for the first time ever and I never realized how important that was! Since the retreat, I feel more whole and connected to myself. I highly recommend giving yourself this incredible gift of transformation, empowerment, and self awareness. Yay for Yoni Power!!! " -R.
Ladies, are you ready to feel more confident, sexy, empowered, and connected to your Sensual and Ecstatic Feminine Body?
Join Michelle Alva for a one day introductory "hands-on" experience to awaken and ignite your sensual, sexual and feminine radiance and magnetism.
What you will learn to embody:
Topics That May Be Taught at the Retreat (each participant will fill out a survey to discover our primary goals and topics you wish to prioritize:
🌟How To Get That Orgasmic Glow On
🌟How To Awaken Our Sensual Pleasure and Erotic Body
🌟Aphrodisiac Essential Oils for Intimacy
🌟How to open up to receive an Abundance Mindset
🌟How to embody love and acceptance from the inside out
🌟How To Process and Release Trapped Emotions, Stuck Energy, and/or Emotional Pain in the Body
🌟How To Surrender to Orgasmic Bliss, and the different phases of Orgasm
🌟 How to access and strengthen your Intuition.
🌟How to take action and use our voices to create our dream lives. Intro to how to use principles of NLP (NeuroLinguistic Programming) to attract our dream life
🌟How to integrate both feminine and masculine energies in daily life.
🌟Feminine Erotic and Sexual Body Anatomy (how to find your G-Spot)
🌟Female Ejaculation and Squirting 101: what exactly is it, and how can I activate it.
🌟"Hands-On" Yoni Massage Live Group Experience
🌟How To Use a Yoni Egg and Wand - Purchase Your Yoni Egg or Wand HERE before the retreat but is not necessary to attend the event.
🌟How To Strengthen Pelvic Floor
🌟How to breathe in ways that support pelvic floor health and optimal continence through our later years.
🌟How To Become More Emotionally Resilient and Stop Taking Things Personally.
🌟How to process and release trapped energies/emotions held in the body related to sexual, shame, guilt, anger, resentment, and more.
🌟Tantric Breathwork and Sex Magic Practices to manifest your true heart's desires.
🌟Belly Dance, and Sensual Ecstatic movement practices to soften from the inside out, let go of protective holding in the body, and surrender to the flow of creative, sacred, and sexual energy.
🌟Deeper Intimacy and Connection to Your Yoni-Vagina-Vulva-Cervix and Your Ability To Experience Energetic, Physical, and Mental Pleasure in Your Sacred Feminine Body.
🌟How To Be More Creative and The Connection between creativity, healing, and sexual energy.
Get a "hands on" experience of these topics at the Retreat.
If you like to dive deeper into developing your Sacred Sensual Radiance, join Michelle's ALVA METHOD (Activate Love Vibrate Abundance) Coaching Program.
What You Will Receive after Registering for this One Day Event with group follow up virtual class reunion:
-7 hour deep dive live group experience in Key Biscayne
-Yoni Power and Orgasmic Abundane Online Journey ($697 Value)
-30 Day Accountability with a partner
-90 Minute Yoni Power and Ograsmic Abundance Group Activation Virtual Class one month after the retreat.
INVESTMENT: $444 (Includes Yoni Power and Orgasmic Abundance Online Program$697 Value)
TWO WAYS TO REGISTER:
Doterra Members: $444 Includes One Day Retreat, food, AND Yoni Power and Orgasmic Abundance Online Program (Value $697).
Non-Doterra Members: CLICK HERE TO REGISTER FOR RETREAT AND RECEIVE :
1) Doterra Diffuser with 10 DoTERRA® Essential oils (Peppermint, Lemon, Lavender, Copaiba, Deep Blue Soothing Blend (5 mL), Adaptiv Calming Blend, Balance Grounding Blend, Breathe Respiratory Blend, DigestZen Digestive Blend)
2) Yoni Power and Orgasmic Abundance Online Journey ($697 Value)
Invest in Yoni Eggs, Yoni Wands, and Pleasure Essentials with My Affiliate Link HERE, connect with Michelle Alva via michellealvalove@gmail.com to have consultation prior to ordering your egg. She will have extra eggs for you to invest in at the retreat.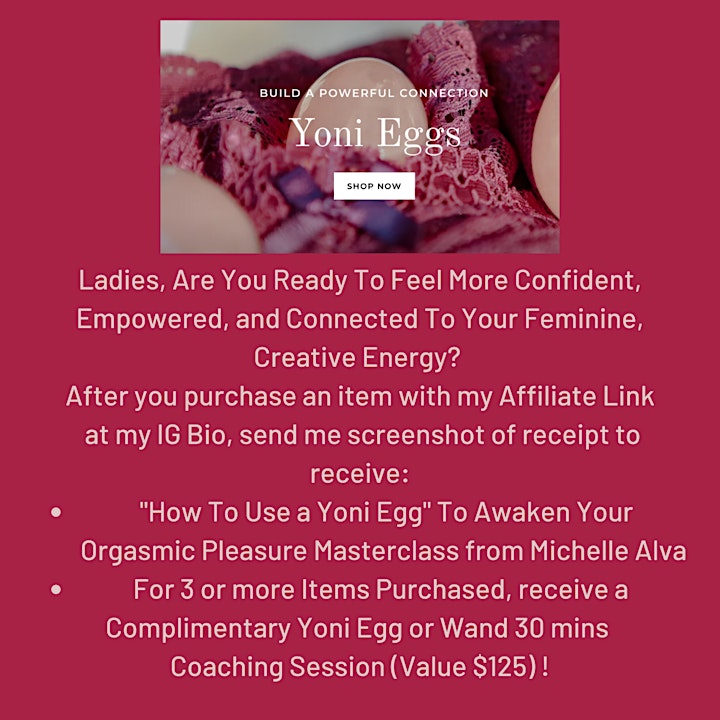 Date and time
Location
Private Residence in Key Biscayne
Ocean Lane Dr
Key Biscayne, FL 33149