Open to the Public General Admission | JBF OP All Season Sale 2021
Keep up with the growth spurts without breaking your budget. Shop and get everything kiddos need (and want) at 50-90% off retail!
About this event
Life has slowed down but our kids keep growing. 🌱 That's why we're committed to helping local families buy and sell things their children need (and want) in a safe, spacious, and sanitary manner.
At the Just Between Friends Overland Park All Season Sale, you will find clothing for all seasons, shoes, baby gear, toys, books, games, and so much more. With prices 50-90% off of retail, this is one sale you cannot afford to miss. 🤑
Our upcoming sale will bring hundreds of local families together who will be selling great items that your kids will love 💜...and you'll love the prices even more!
Please Note: This ticket is valid for all open to the public days/hours (see full schedule below).
EXPERT JBF SHOPPER TIPS:
Bring a friend or relative so that you can "divide and conquer" our huge sales floor (each adult will need a ticket).
Bring your shopping list with clothing and shoe sizes.
Budget to shop for the next 6 months of your child's life (until our next sale!).
PAYMENT INFO:
We accept cash as well as VISA, MC, AMEX and Discover.
Full Sale Schedule
Wednesday, July 14th
• 1pm-9pm - Prime Time Shopping - $10 admission
• 3pm-9pm - Community Presale - Free with ticket
Thursday, July 15th
• 9am-8pm - Open to the Public - Free with ticket
Friday, July 16th
• 9am-8pm (NEW Merchandise Added) - Open to the Public - Free
Saturday, July 17th
• 9am-8pm - Open to the Public - Free
• 6pm-8pm - Half Price Presale* - $10 admission
Sunday, July 18th
• 9am-3pm (Half Price Day*) - Open to the Public - Free
*Items without a star on the tag are half off.
~ We can't wait to see you at the sale! 💜
-------------------------------------------------------------------------
Want to shop our sale earlier? Get Prime Time tickets HERE.
Want to shop our FREE Community Presale? Get tickets HERE.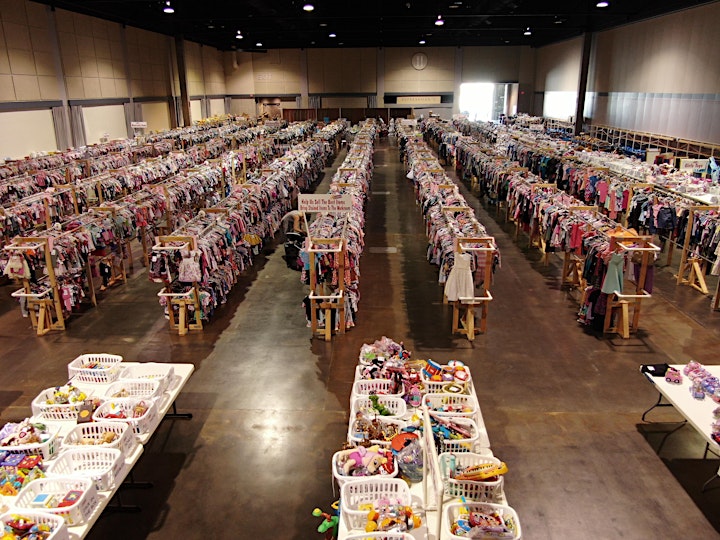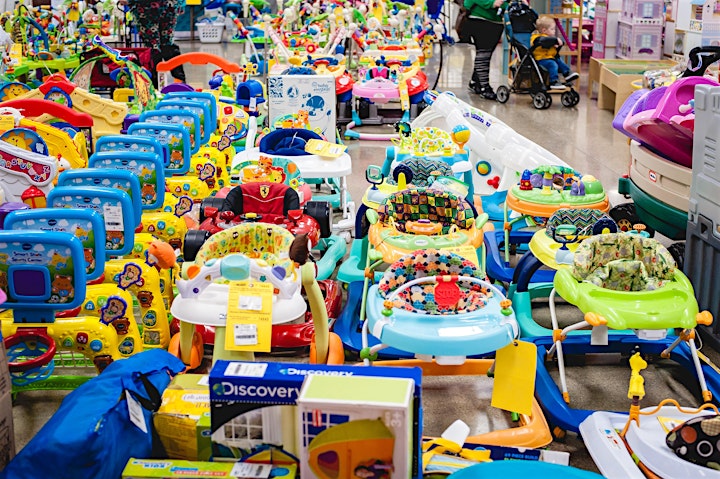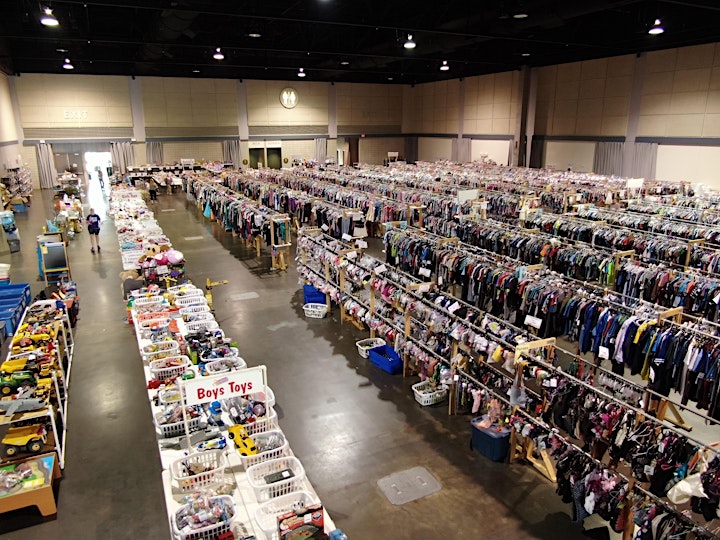 Organizer of Open to the Public General Admission | JBF OP All Season Sale 2021