Open Studios NYCxDesign- 810 Humboldt Street
Event Information
Location
Greenpoint Wood Exchange
810 Humboldt Street
Brooklyn, NY 11222
Open Studios: 4 studios, 4 hours, 4 prizes, 1 location
About this event
Explore a behind-the-scenes look at contemporary design amongst four creative studios. From 4pm-8pm, the studios offer an intimate look into their design and production processes. In addition to delicious drinks, enter for a chance to win one piece from each of the four studios through an on-site raffle.
Notes on the raffle: Sign-up is only available to those physically present at the open studio event. Prizes are up to $2,000 in value and must be picked up within 1 week from the event date.
S T U D I O S
Fort Standard is a contemporary design studio and manufacturer based in Greenpoint, Brooklyn. Founder and designer Gregory Buntain explores the interplay of natural materials and modern production processes to create original designs rooted in simplicity and functionality. Merging progressive design thinking with an obsessive approach to craft, Fort Standard's lighting, furniture and home goods seek to enrich lives through the environments we create.
Bower is a New York City–based studio with a multidisciplinary approach to contemporary furniture and product design. With a focus on mirrors, they explore and challenge perceptions of depth, light and self. The company also offers unique collections of furniture, lighting and accessories, as well as artist collaborations, design partnerships and interior design.
Architect, designer, and artist, Andreea Avram Rusu founded Brooklyn-based Avram Rusu Studio in 2004, channeling fine art and the practice of good design to produce original lighting and furniture collections intended to engage the senses and invite interaction. In her work, Andreea avidly embraces the paradox of technical precision and unbridled creative exploration while collaborating with exceptional artisans to bring her ideas to fruition. Andreea's approach privileges quality over expedience. She brings a sculptor's sensibility to lighting and furniture design, immersing herself in the tactile nature of the process to create unusual compositions of hand blown glass, metal and stone.
Patrick Weder's work can be best described as a blend of streamlined architectural elegance with instinctual sculptural refinement. Inspired by naturally occurring forms and by pushing raw materials beyond their practical application, Patrick consistently challenges the traditional boundaries of functional design. Doing so by developing original sculpting techniques in concrete, and by juxtaposing his organic forms and sculpted concrete elements with his signature clean minimal Swiss aesthetic.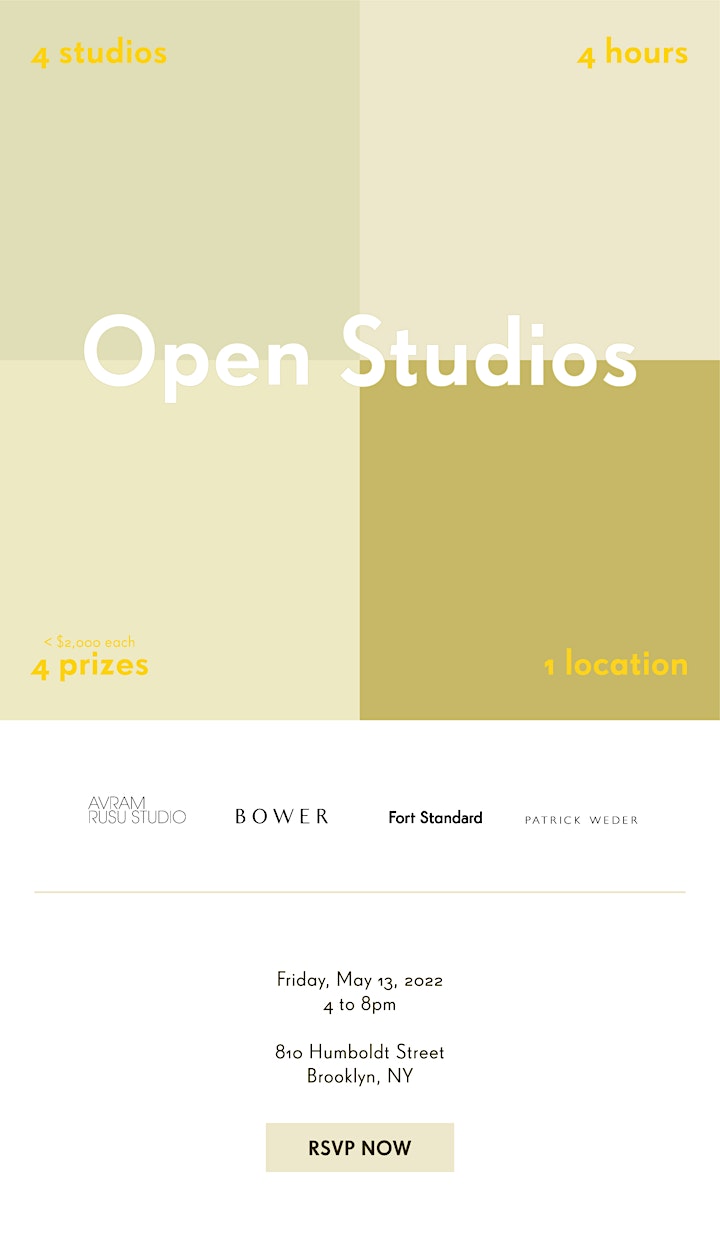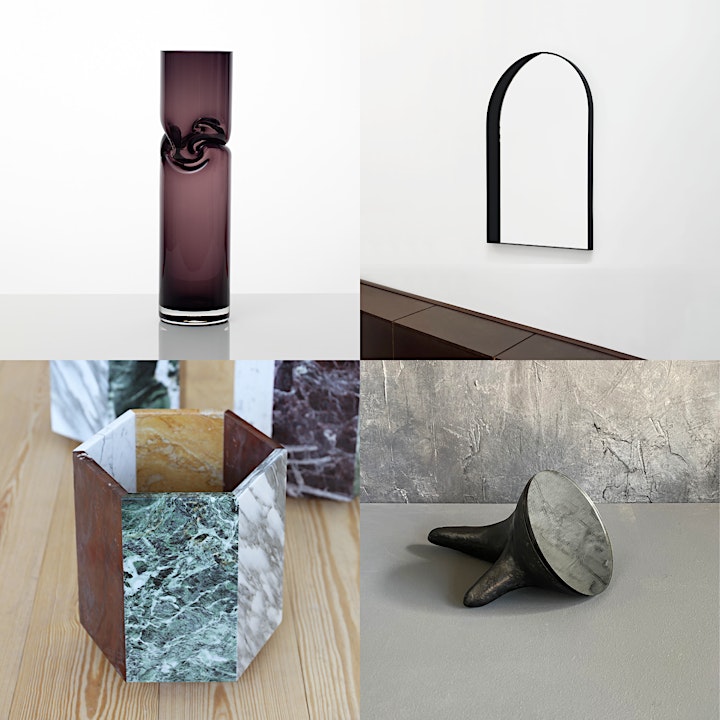 Date and time
Location
Greenpoint Wood Exchange
810 Humboldt Street
Brooklyn, NY 11222