Description
Futurice would like to welcome designers and design-interested-people to its Berlin office for a relaxed after work get-together.
During the event, you can learn more about who we are, our culture, our work processes and of course get a sneak peek at our office.
We look forward to welcoming you!
- -

Agenda
18:00 // Welcome and get comfortable
18:20 // Ice breaker
18:30 // Futurice presentation
19:00 // Office tour
19:20 // Networking and chatting
20:00 // Bye Bye
- -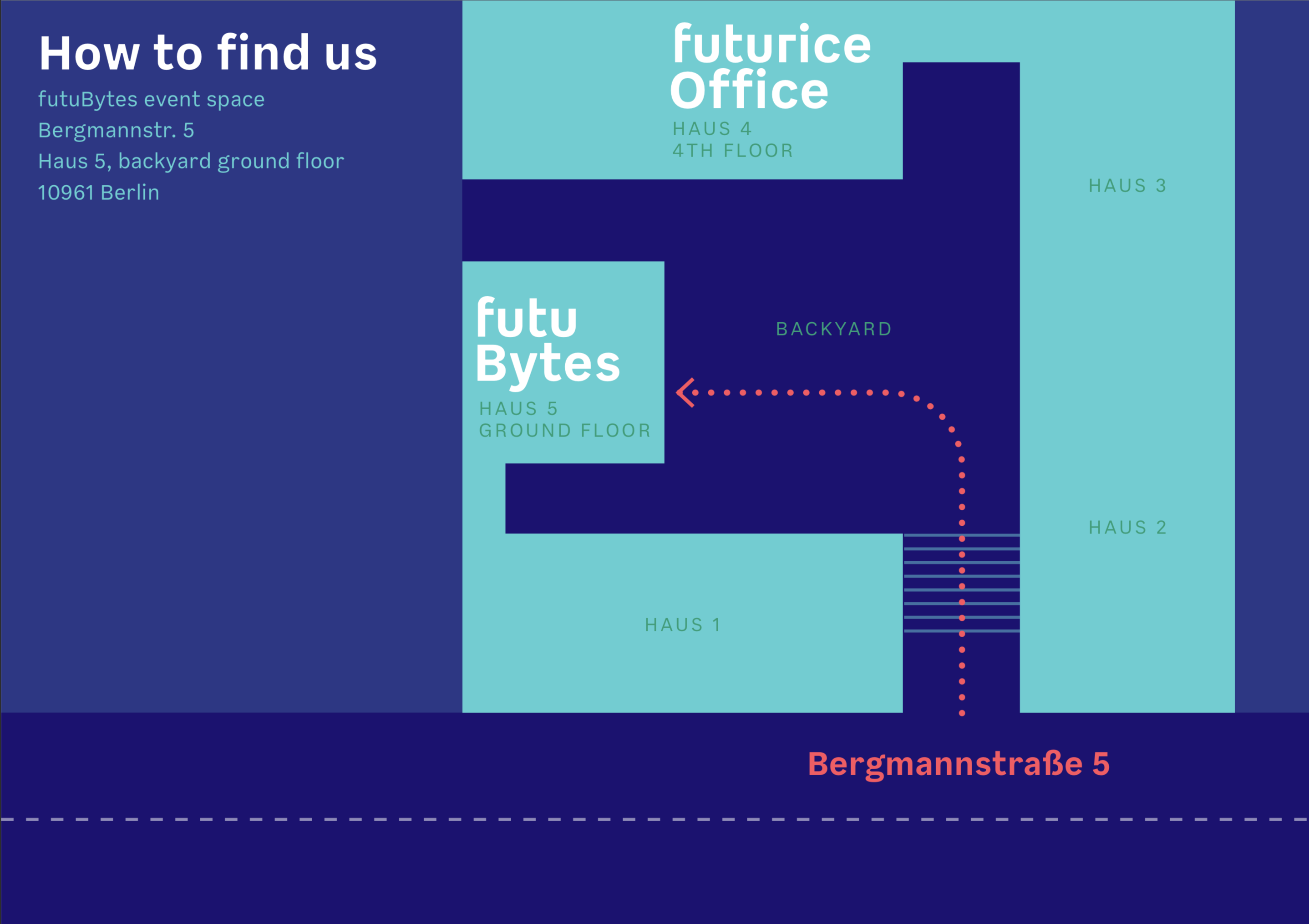 The event will take place in futuBytes, our event space, but we will take you upstairs in our office for a guided tour.
- -

This event is organised from an idea of BDG, you can meet them too at the event.
www.bdg.de