Join Kat Maus Haus Illustration & Design and Kate Mac Ceramics on Nov. 27 for an Open Studio & Holiday Sale in Beverly, MA.
About this event
FREE EVENT - Registration is optional but appreciated for attendance estimate.
Kat Maus Haus Illustration & Design will be opening their studio on Cabot Street in Beverly, MA for a Small Business Saturday Holiday Sale. Special guest Kate Mac Ceramics will also be selling their incredible handmade pieces which are only available a few times a year.
They'll be hosting a raffle for prizes from their businesses, and to top it off, treats from Source Bakery, another Beverly-based, woman-owned business, will be available to nibble on while you shop 🍪
Come explore this beautiful seaside town and shop small with us this holiday season! ❄️
How to find us: The Kat Maus Haus studio is located on the second floor of 145 Cabot St. Look for a sign on the sidewalk directing you upstairs. It's the first door on the left.
Parking: Metered street parking is available on Cabot St and a municipal lot is located behind the building. Free parking is available further down Washington St.
COVID Protocol: We request that everyone in attendance wear a mask unless eating or drinking.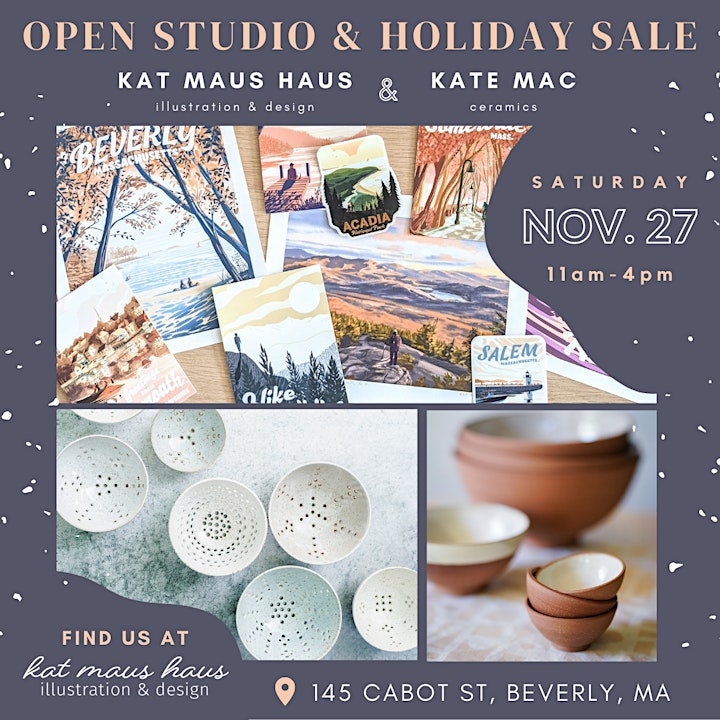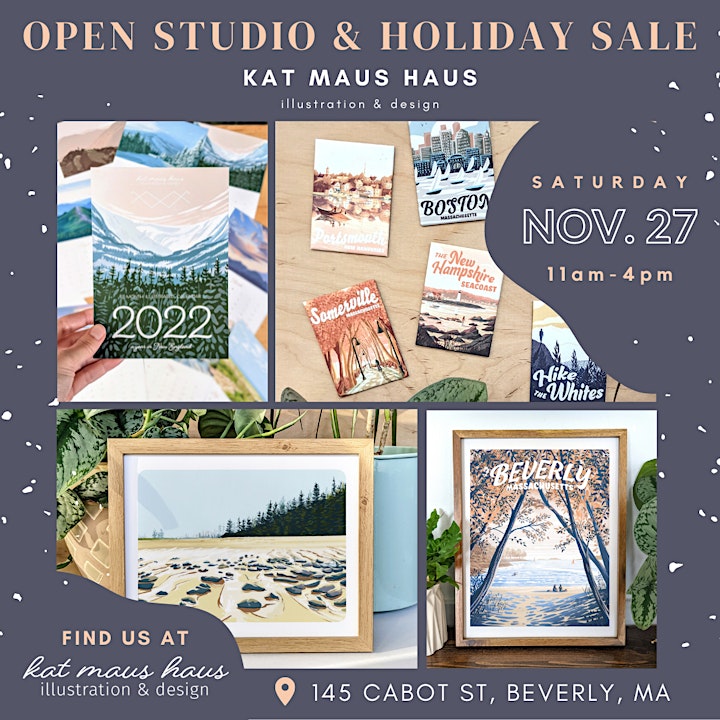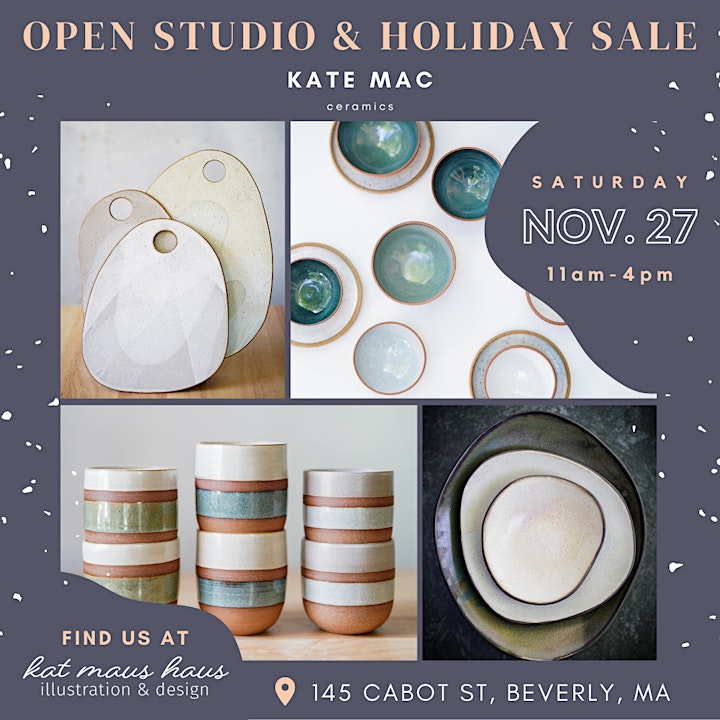 Organizer of Open Studio & Holiday Sale
Under the name Kat Maus Haus Illustration & Design, owner Kat Maus creates illustrations that celebrate the places that bring us joy, peace, and comfort, from the parks in our neighborhoods, to far away mountains. She takes great care to create high quality art prints, greeting cards, postcards, stickers, and other items that allow customers to bring home a little slice of these treasured locations.