Open Show SF #51 Hacking Photography & Video
When and where
Location
Pivotal Labs 875 Howard Street San Francisco, CA 94105
Description
Our lineup showcases a diverse spectrum of creators who are pushing the boundaries from mining the past with homemade cameras, lenses and chemicals to inventing the future with DIY drones, electron microscopes and other innovative techniques.
Enjoy food, drinks, interesting conversations, prizes and rockstar projects, while supporting a worthy cause.

AFTER-PARTY: The Tempest | 431 Natoma St (btw. 5th St. & Mary St.)
---
100% of the proceeds go to Open Show SF, which organizes free events where the public can see compelling work and interact directly with photographers and filmmakers. Help keep our shows free!

---
Presenters & Projects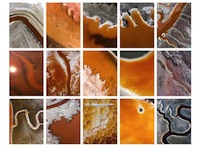 Cris Benton
Saltscapes
Get a birdseye view of the world. UC Berkeley Architecture Professor Cris Benton is an aerial kite photography pioneer whose work is currently on display at the Exploratorium. Come see his remote-controlled kite camera gear and hear stories from his exploration of South San Francisco Bay's salt evaporation ponds.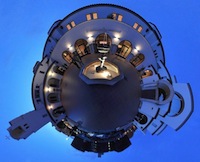 Chamberlain Fong
Revolvable Imagery
Go wider than wide. Chamberlin has come up with a novel way to hack fisheye photographs and stitch them together to create extremely wide images. These unique photos can be viewed at any point rotating around their center.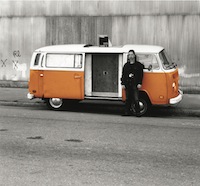 Jo Babcock
Post-Modern Landscapes
Cameras aren't only something you buy. Some of the first cameras and lenses were cobbled together out of everyday household items. See some of the wild handmade camera obscuras DIY whiz Jo Babcock has created, including his legendary "VW Van Camera" along with images on urban renewal and decaying architecture.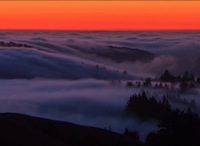 Simon Christen
Adrift
A Pixar animator and filmmaker, Simon woke up at 5am nearly every day for two years to capture long exposures using an intervalometer. Stitched together the resulting images he created this ethereal short film. Come see his incredible labor of love and hear about his time lapse process.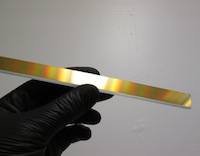 Ulrich Mueller
The Age of Precision
Not long ago length was measured by body parts such as the foot or an elbow. Ulrich explores the modern ruler and how it enables the future of imaging in the drive for smaller size and precision.
---
Host & Partners