Description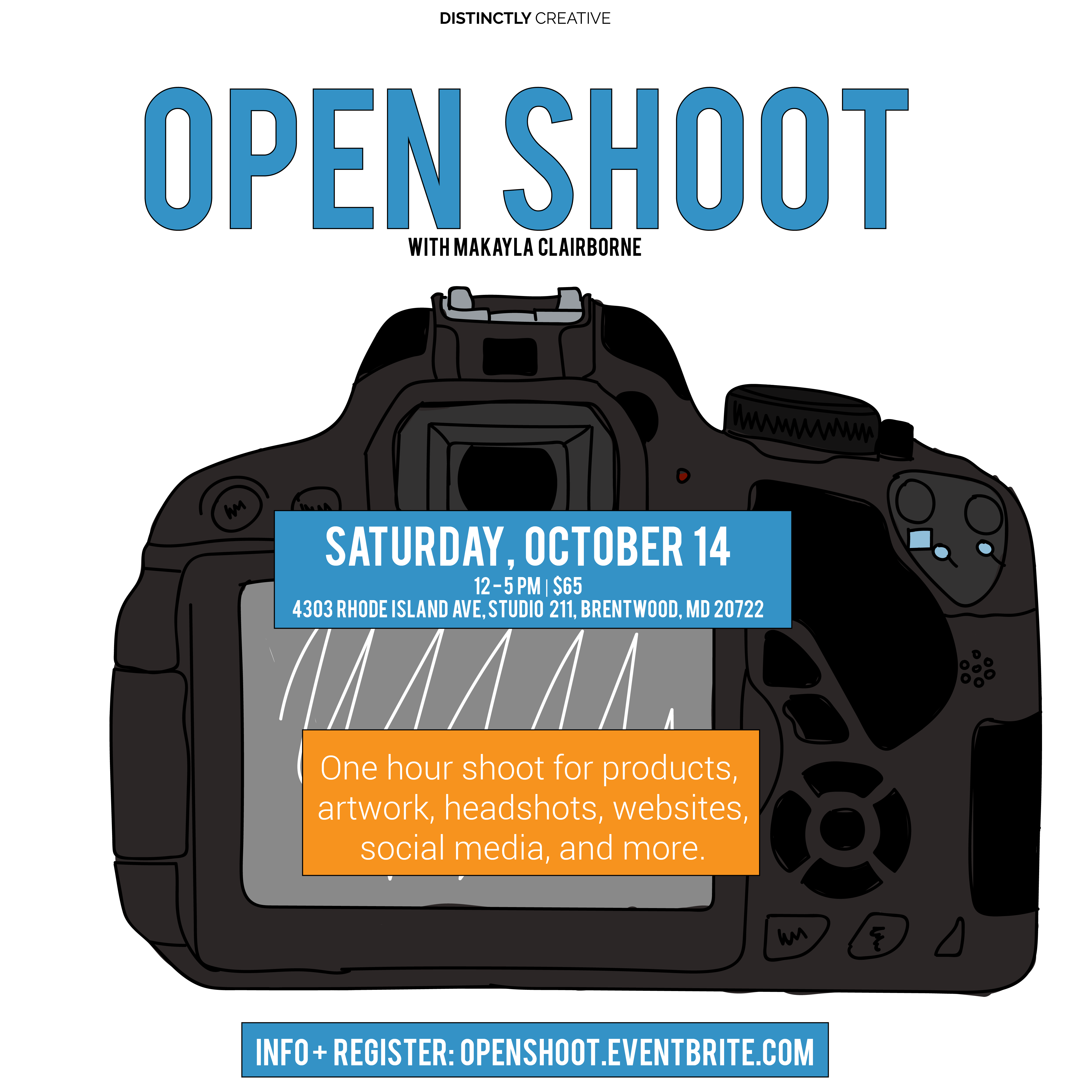 Looking to get shots of your product, artwork, or pictures for your website/social media?
Distinctly Creative's "Open Shoot" event will allow you to schedule time with photographer Makayla Claiborne
There are four one hour slots available:
12 - 1 PM
1:30 PM - 2:30 PM
3:00 PM - 4:00 PM
4:30 PM - 5:30 PM
Each slot is $65.
To participate, you must RSVP via Eventbrite. Upon RSVP'ing, you will be sent an inquiry form + PayPal invoice. The invoice must be paid no later than October 9th.

--
For product + artwork photography, you can have no more than 12 items photographed. For head shots, website images, and social media you will receive a max of 12 edited images.
If you are in need of a MUA, hairstylist, or model please contact info@distinctlydc.com.
It's imperative that you show up on time to your scheduled time. If you are late, you will be charged a $30 late fee.
Photos will be edited, and sent out no later than November 4th

If you have any questions, please contact us at info@distinctlydc.com.
--
Makayla is a fourth year transfer student at Howard University. She earned her associates degree in Visual Arts from Hagerstown Community College and now studies Fine-Arts with a focus in photography at Howard. Born in Frederick, Maryland, Makayla developed a passion for photography at an early age. She currently has high interest in fashion, portraits, and street photography. Makayla has participated in multiple art exhibitions as a student. She plans to continuously expand her knowledge and develop a lifelong career in the art world.