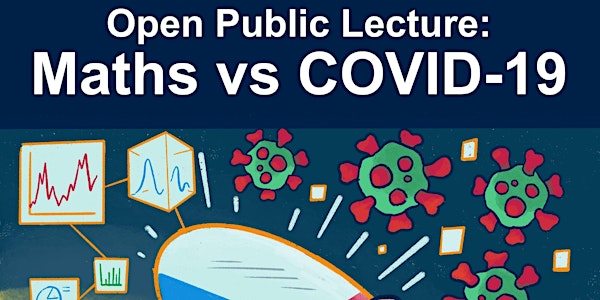 Open Public Lecture: Maths vs Covid-19
How mathematical models have been used to guide policy during the pandemic
When and where
Location
Mathematical Institute University of Oxford, L3 Mathematical Institute University of Oxford, Radcliffe Observatory Andrew Wiles Building Woodstock Rd Oxford OX2 United Kingdom
About this event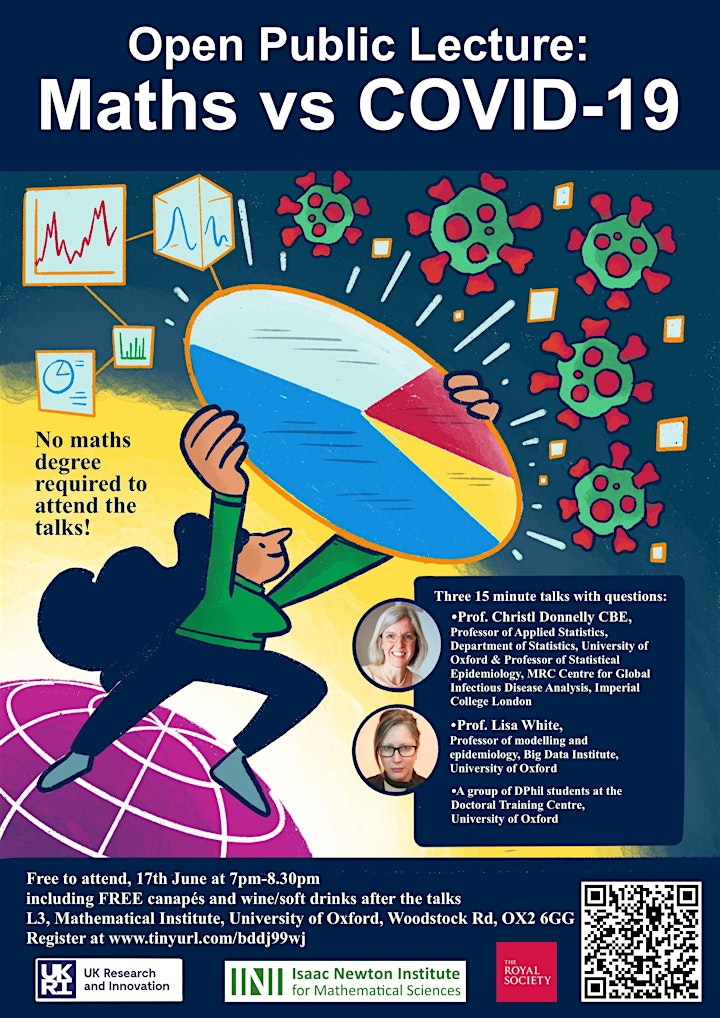 Join us for an evening at the Mathematical Institute to find out how mathematical models have been used to guide policy during the pandemic. The event is FREE to attend and it will also include FREE canapes and wine / soft drinks after the talks.
There will be three 15 minute talks with questions given by:
• Prof. Christl Donnelly CBE, Professor of applied statistics
Department of Statistics, University of Oxford & Professor of Statistical Epidemiology, MRC Centre for Global Infectious Disease Analysis, Imperial College London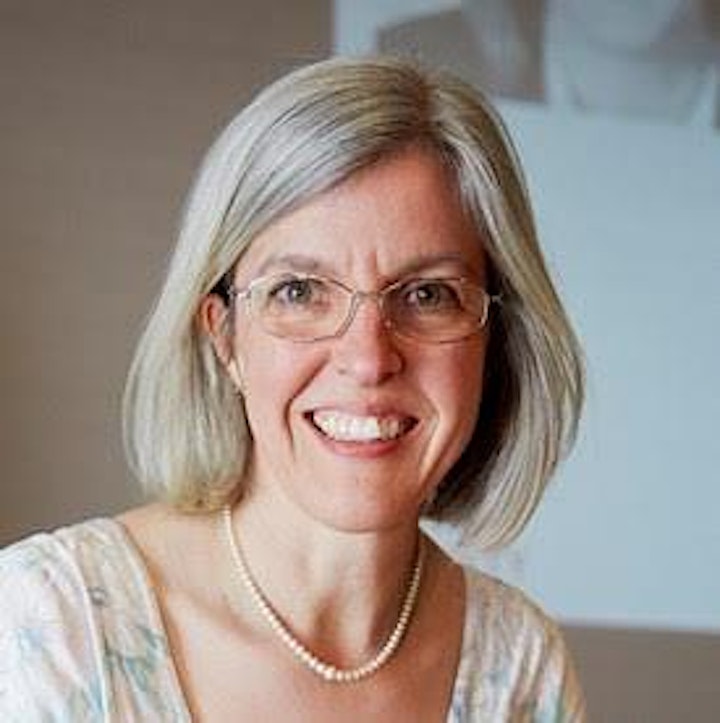 • Prof. Lisa White, Professor of modelling and epidemiology
Big Data Institute, University of Oxford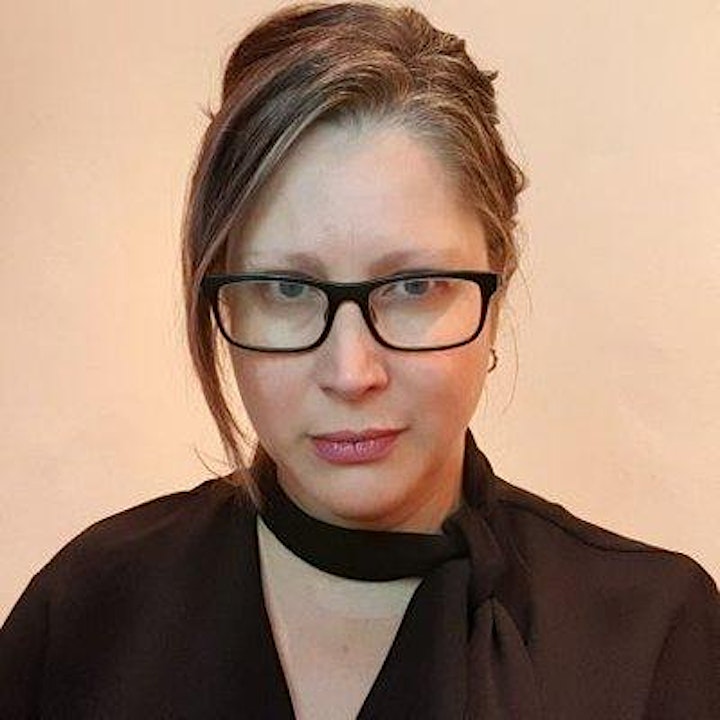 • A group of DPhil students
Doctoral Training Centre, University of Oxford
Further details
Welcome to visit our page on Oxford Event List if you want to know a bit more about our speakers and the content of the event.
Sponsorship
This event is organised as part of the RAMP Outreach Innovation Awards and sponsored by the Royal Society, UKRI and the Newton Institute, University of Cambridge.